CDC Interim Guidelines for Vaccinated People
The CDC issued Interim Guidelines for Vaccinated people.
Fully Vaccinated: At least 2 weeks after the 2nd dose of Moderna or Pfizer vaccines, or at least 2 weeks after receiving the one dose J and J vaccine.
Fully vaccinated people can:
1. Visit with other fully vaccinated people indoors without wearing masks or physical distancing.
2. Visit with unvaccinated people from a single household indoors, who are at low risk for severe Covid-19 disease, without wearing masks.
3. You do not need to quarantine if exposed to a Covid-19 infected patient - unless you become symptomatic.
In addition: Wear masks, socially distance, wash hands when with unvaccinated people who have an increased risk for severe Covid-19. Avoid medium - and large-sized in-person gatherings. Delay travel and stay home to protect yourself and others from Covid-19. Read Below for the excellent link to the CDC.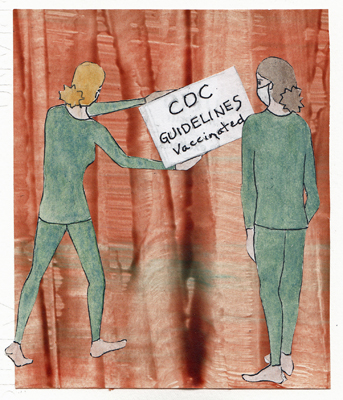 https://www.cdc.gov/coronavirus/2019-ncov/vaccines/fully-vaccinated.html