When Will the First Vaccines Be Approved?
The Vaccines and Related Biologic Products Advisory Committee of the FDA (VRBPAC) Hearing:
Members of this big committee are from academia: virologists, pediatricians, epidemiologists, and career scientists of NIH, CDC and FDA. The Committee held an open meeting online on Thursday in order to present extensive information about the coronavirus, Covid-19, the role of the NIH in vaccine development and testing through Operation Warp Speed, the Vaccine Safety Team, problems of vaccine hesitancy, and criteria for Emergency Use Authorization and/or Biologic License Approval. It was a full 8 hour meeting and enormous amounts of information were presented to the above committee and the public. This was a way to make everything about the development of vaccines transparent and I watched all 8 hours. Read Below.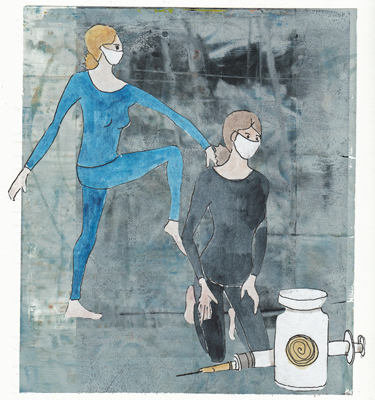 This was not a meeting about specific vaccines being developed in the US. It was a meeting to review the criteria that all vaccines must meet in order to apply for approval - based on an October 2020 document publishing the revised criteria for efficacy and safety. I know that both Moderna and Pfizer/BioNTech are near the end of enrollment (30,000 and 44,000 volunteers of different ages, races, comorbidities). But companies can't present data re: efficacy and safety until at least 50% of the volunteers are 2 months beyond their 2nd dose of vaccine Each vaccine must be at least 50% efficacious, have 5 or more placebo patients with severe disease. and not have serious adverse effects. I feel much better about the scientific rigor that will be required and I hope that both vaccines are able to meet all of the criteria outlined.