Covid-19 Virus Testing - and Slow Results
Coronavirus testing can be done by PCR, a method to detect the genetic material of the virus, or by detecting the antigen of the virus. The tests have different sensitivities, PCR can detect the virus when the viral load is too low to be easily passed on - or when it is detected at the end of the infection when only remnants of the virus are present. The antigen tests are less sensitive and at the onset of the infection may be falsely negative. But these tests can be done quickly, and in Nursing Homes, Medical Offices, and other places that have the machines and some training.
It is taking many days to get the results of the PCR test results almost everywhere, and this is unacceptable. if the tests are being done to quarantine infected people to prevent further spread, it is too late to have an impact on the infection rate. The antigen tests are more rapid, but may need to be repeated and confirmed with a PCR test - depending on the circumstances. Read more below.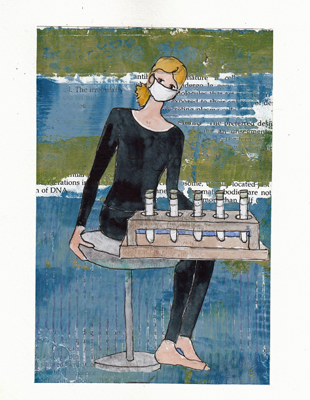 In order to get PCR tests back faster it is possible to pool samples from different people if the virus levels in the community are low. NYC is testing 1000s of people every day and only 1% of the tests are positive. If samples were pooled, here from 5 people for example, and the pooled sample tested negative, time and supplies could be saved. If the pooled sample is positive, each sample would need to be tested. But if the pool were larger and negative, even more time and supplies would be saved. Right now in states with a high percentage of positive tests, pooling wouldn't be feasible. But if infected patients could be identified, isolated, and their contacts tested faster, we might be able to control the pandemic better. Is there a will to do this in our country?
Could we ever have at home tests, like a pregnancy test, that cost only $1-2, and could be done each day? They were developed, tested, and can identify patients at the time they are infective. But it is unclear where the funding would come from to scale up these tests. We can't even get our country to wear masks to decrease the number of infections.
Next time Point of Care Antigen Tests and Rapid At Home Tests.