Several More Dinners in Paris
We ate at small bistros during our visit and enjoyed a few we've been to in earlier visits.
First Dinner at Le Petit Chatelet: It is a lovely bistro near where we stayed on the Left Bank. It had good food and a lovely ambience. Both drawings were done during dinners there and painted at home.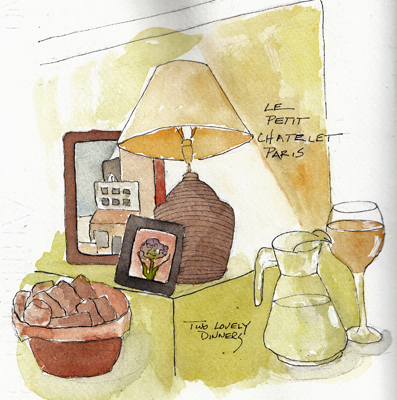 Second Dinner in Le Petit Chatelet which was opened in 1951 by the grandfather of the current owner. We enjoyed it so much the first time, we went back the night before we came home. These drawing were done in the upstairs dining room which was the garret bedroom of the original owner.