Rice Mice are Nice Mice - and 3 New Ones
I just made 3 Rice Mice for the 3 very young children who will be part of our Thanksgiving celebration. I wanted these 3 young ones to have something special and I decided to make more of my rice mice (plural; rouse mouse singular)). They each have 8 ounces of plain white rice inside and are actually cuddly.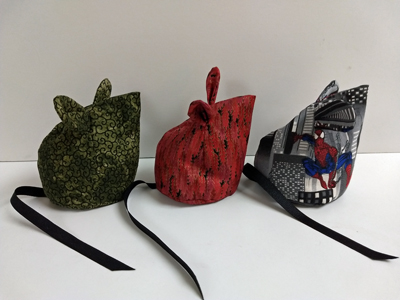 There are two books about Rice Mice. The one on the left was written by my medical mentor's wife. He gave me a copy and I've made them for many children, starting with my own 3 children and our 8 grandchildren. When I put them on my blog, now several years ago, several people looked for the book unsuccessfully. It was republished with some new poems and illustrations about individual mice drawn by Ann Hayes and Heather Refetoff. Copies could be purchased then directly from Ann Hayes.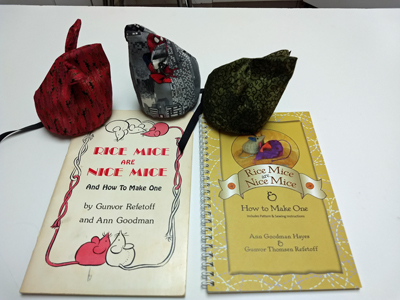 Knowing how many people who follow my blog bought the new copies, I'll add a link to the blog post from that time. I haven't been in touch with Ann in several years, but I would be happy to find the Rice Mice book again if anyone wants one.
http://www.paperandthreads.com/2010/10/rice_mice_are_nice_mice.php