Paris 2: Art and View from the Musee Pompidou
Visiting the Pompidou: There is a major renovation ongoing at the Pompidou and we were so lucky that we bought our tickets online! Once inside, the collection was as wonderful as always, and the views from the 6th floor restaurant were spectacular. The Eiffel Tower thrilled my Grandson this summer, so this photo was for him.
I loved this painting by Marc Chagall, and quickly sketched as much as I could while my husband and friends were moving on. Some of the heads had to be left out and the painting is an approximation done later. It is an unusual painting by Marc Chagall which was what interested me.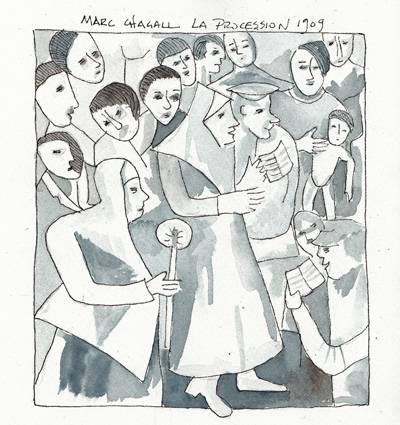 Juan Gris: This was a multipart painted sculpture assembled from flat pieces of metal - not quite life size. I loved it!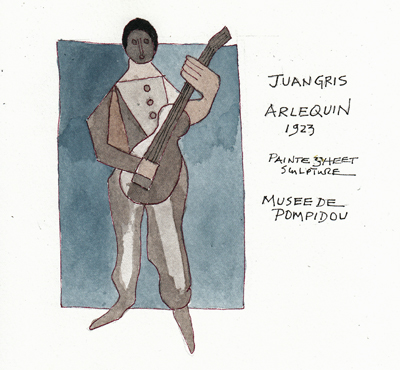 Lunch at the 6th floor restaurant does not disappoint - the views over the City are gorgeous, even on a cloudy day. I enlarged the image on my phone to take the photo.