September Flowers in Wagner Park
Summer is almost over, and I will miss my visits to Wagner Park to see and draw the flowers. The Battery Park Conservancy has wonderful gardeners, and every week there are new varieties in bloom. They have an adult art program in Wagner Park in the morning and I go to figure drawing early to see friends and quickly sketch the new "flowers of the week." I am enough of a novice that I don't know the names of many of them. These last two weeks I first saw the purple Passion Flowers, and then concentrated on them in the second week. There are huge vines growing in both sides of the park, and only when you get close to the flowers do you realize how complex they are.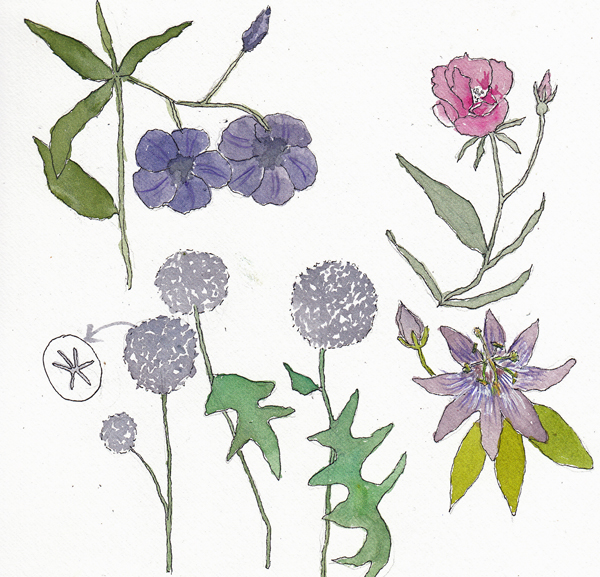 Purple Passion Flower: This sketchbook page was drawn the second week - and has a drawing from above and the side. There are about 550 species and these in Wagner Park were growing on vines. Others can grow on shrubs and trees per Wikipedia.