Fun Day at Figure Drawing
Yesterday our model was completely new to modeling. She was wonderful - and actually had props and different clothes that she could change her appearance during the 2 hour session. She had very active and wonderful one minute poses, and when I finished other drawings, I went back and firmed up my lines on two of them.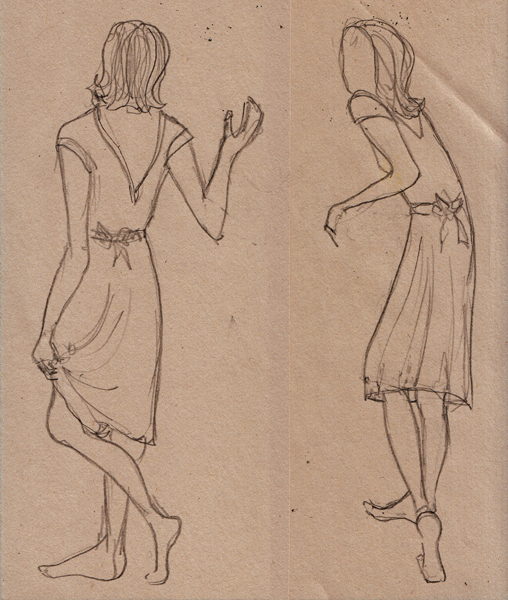 These are two ten minute drawings - she had quickly changed into another outfit right in front of us - with props. I sketched with a soluble graphite pencil and then spread the graphite with a waterbrush to shade the drawing.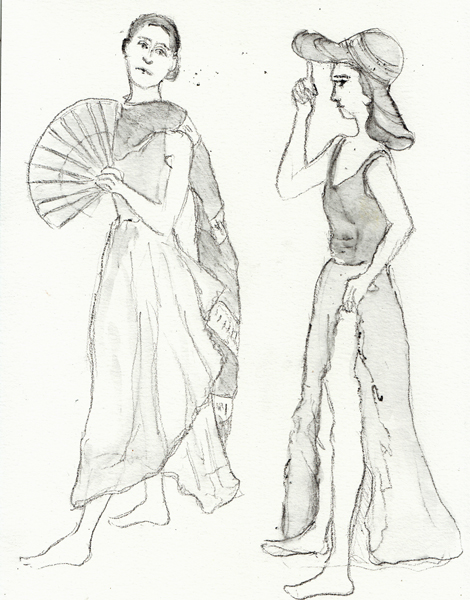 She was dressed in other clothing, as if by magic, for the 20 minute poses, and I sketched her once.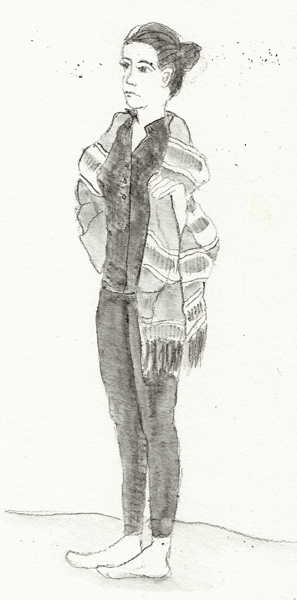 Her other 20 minute pose was prone and all I could see were the bottoms of her feet and hips from my seat, so I sketched the artist across from me.