It Didn't Rain on Wednesday!
Figure al Fresco
It was very warm, but sunny, Wednesday at Battery Park City, and then our model didn't arrive. One of the Conservancy employees quickly filled in and was great.
This was a 10 minute pose of Frances done with a Burnt Siena watercolor pencil on toned paper. I resketched the lines with a pen when I got home because the drawing was too light.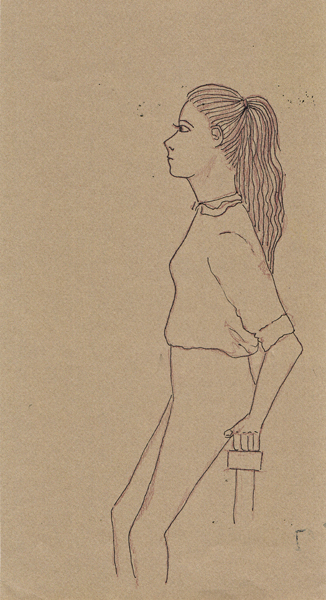 One more of my Drawing Sheets:
My figure drawing on the left was a 20 minute pose - drawn with a soluble graphite pencil. When I finished sketching her there, I added water to the three 1 minute poses on the right that I did earlier.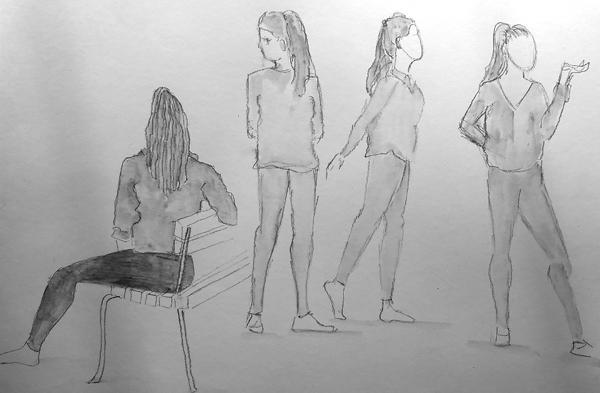 I have two pages of flowers, and 4 pages of drawings done at Christie's Southeast Asia Modern and Contemporary Auction Preview on Monday - that I still want to paint. There are so many other things that kept me from my paints this week, but I am delighted that retirement is so fulfilling. I began my Fall semester FIT class on Monday, Fashion Art and Design, and my homework is drawing front and back views of my fashion figure - which is 10 head sizes tall, instead of 7.5 heads tall like real people. Should be interesting.