Making a New Art Portfolio
I'm working with a very enthusiastic and talented bookbinding student each month, and our projects for August were:
1. Make lots of sheets of paste paper.
2. Use the paste paper to cover binders board while constructing a 10 X 14 inch portfolio.
This is another sheet of paste paper that I made with a 10 X 10" Lego base plate and corn starch paste with black acrylic paint.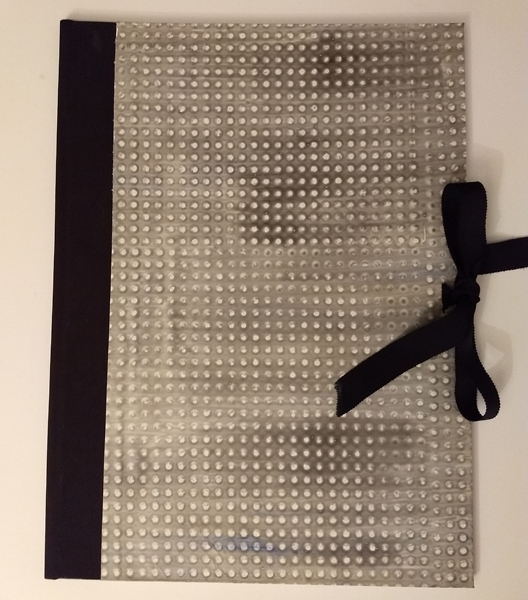 Inside: These paste papers were made with an adhesive spreader as a comb.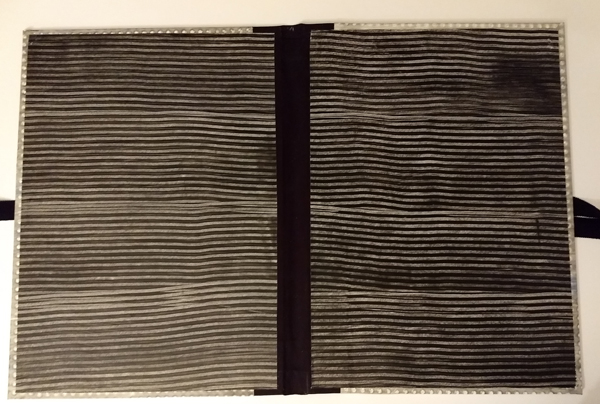 I made one portfolio previously using the instructions in Alisa Golden's book Making Handmade Books: 100+ Bindings, Structures, and Forms. The instructions were easy to follow again, 6 years later!