Art of T.C. Cannon at the National Museum of the American Indian
After seeing this exhibit presented on a PBS NYC show, I wanted to see it. TC Cannon grew up in the 1950s, and translated his native culture to the world in which he was growing up. He was an artist, a poet, and a musician, and all of these aspects of his work are presented in the exhibit, including him singing a song from Bob Dylan. He died of a car crash at age 31, but he made an enormous contributon to Native American Art in his short life. My friend and I both loved the exhibit which will close on September 16th,.
https://americanindian.si.edu/explore/exhibitions/item?id=968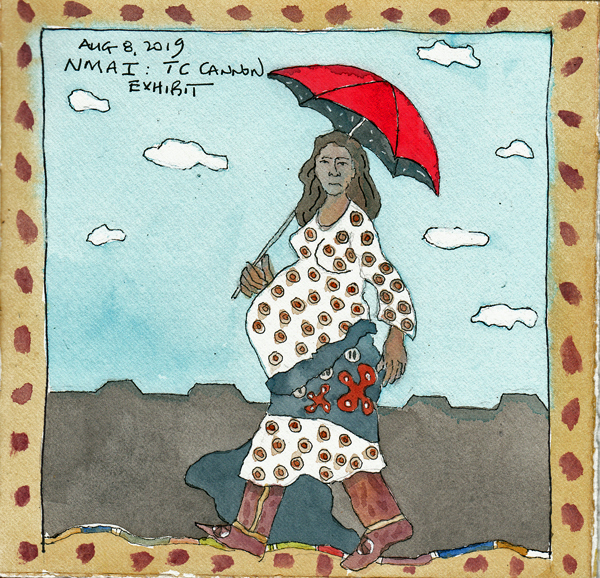 This is a woodblock print he did of his paternal Grandmother, when she was pregnant with T.C,'s father. I love drawings of pregnant women, so it wasn't difficult for me to select the art I wanted to copy in my sketchbook to remember this exhibit.
A wonderful website with an extensive essay about TC Cannon, and lots of art from the exhibit, is at this site.
https://www.americanindianmagazine.org/story/art-revolution-tc-cannon