Drawings From the Metropolitan Museum of Art
Last month I spent several hours with a friend, looking at the Exhibit in the Drawing Gallery, and surveying one gallery of small terracotta sculptures from 600 BC Cypress.
Rembrandt Van Rijn: There was one wall of Rembrant drawings and etchings in the 2nd floor Gallery of Drawings. These were two among many figures in an etching entitled The Hundred Guilder Print.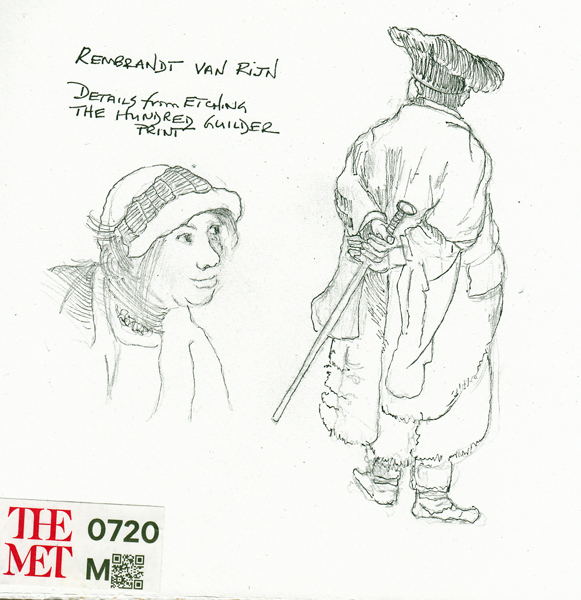 Cypress Sculptures: We walked through this section and loved the many cases of small terracotta sculptures from ancient Cypress. These were several that I really liked. Visiting the Met and sketching from the many permanent exhibits is my very favorite way to practice drawing. The paint was added later, although the guards never seem to comment if I use watercolor pencils and a waterbrush.