Radici on C Street in DC and Check out Figuary
This is another favorite stop along C Street in the Capitol Hill section of Washington DC. It is a small gourmet food store, near my beloved Capitol Hill Books.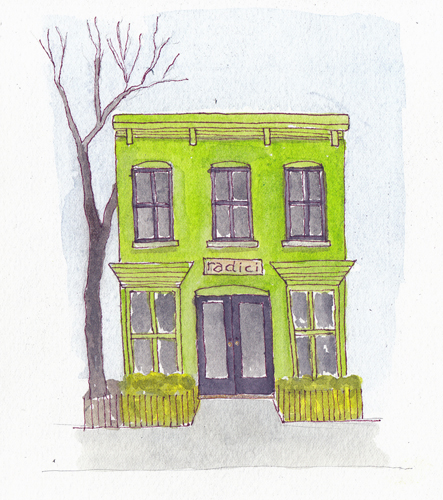 Figuary is a free daily challenge for February - from two YouTube sites. Each day there is a short 4 min video emphasizing an important aspect of figure drawing (YouTube: Love Life Drawing) and a 15-18 minute video of one model in 1, 2, and 5 minute poses (youtube: Croquis Café). Just search for each site on You Tube - you can still access Feb 1-5 from the you tube site. The quality is excellent, and it is 28 days of drawing figures for extra practice. I just hope that I can fit it in to an already busy schedule.