Line of Action Figure Drawings - from end of January
These are my line of action figure drawings from the 2nd half of January. I call these Art After Breakfast because I do these 5-10 minute drawings while I'm finishing my coffee, and paint them immediately. I cut them out and collage them in my sketchbook later. Each drawing is easy for me to do because my photo reference book, quarter sheets of copy paper, pencil and pen are kept together. This is the 2-page sketchbook spread.
Left Page: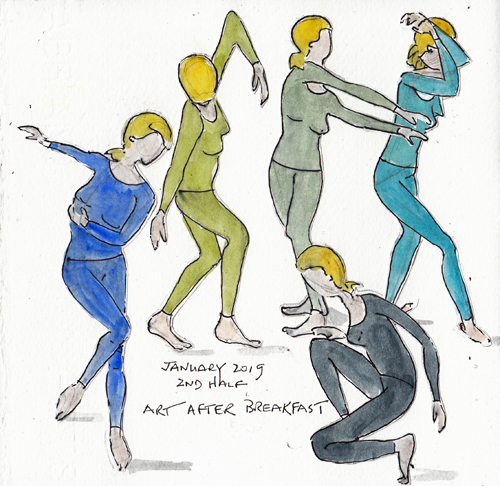 Right Page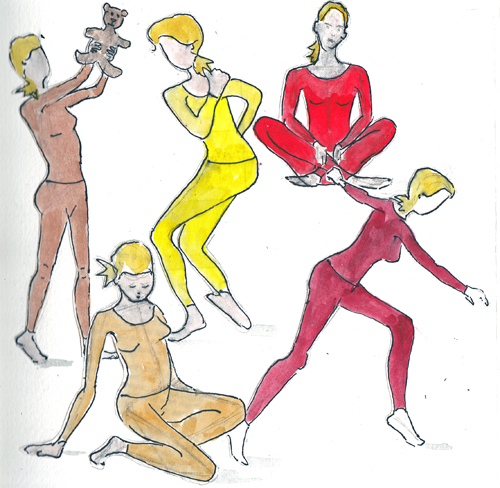 First I draw a pencil line of action, and then I draw the figure with a black gel pen. I really enjoy drawing these - they are quick, low stakes, small sketches, and they keep me drawing even when other projects and demands intervene.