Terrific Exhibit at the Asia Society in Manhattan
In March 2015, during Asia Week in NYC, I discovered Modern Indian paintings at Sothebys and the first painting I copied was by M.F. Husain. Since then I have seen many more paintings by the "modern" artists at Sotheby's and Christies. Last week I saw a wonderful, big, historical exhibit at the Asia Society here in Manhattan - The Progressive Revolution: Modern Art for a New India. From the exhibit "On August 15, 1947 India threw off the shackles of British rule and in the ensuing period of transition, turmoil, and hope, six young firebrands came together in Bombay, now known as Mumbai." Their group was called the Progressive Artists Group and they became known as the Moderns. M.F. Husain (1918-2011) was one of those six artists. Here is my copy from the exhibit, inspired by M.F. Husain's Village Woman (1954).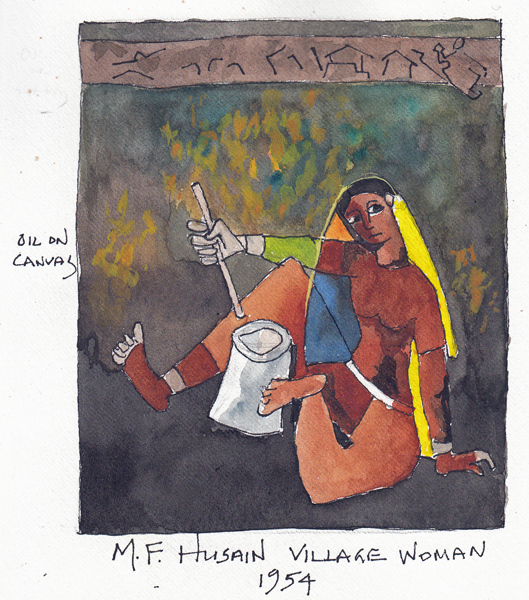 Brochure from the Asia Society: Exhibit through Jan 20, 2019. See website for hours, including periods when entry is free.