Making Christmas Tree Ornaments
My blog is called Paper and Threads because I used to spend more time sewing, quilting, and dying fabric, than drawing and painting. I occasionally add a blog post about "threads" and you can click on the "threads" category at the bottom of the blog archives to see those entries.
I have been making Christmas Tree ornaments for family and friends since 1976, and some years I made 20-24 of the same ornament. Now I make them for my sons and daughter, and for each of our grandchildren. I blocked out last Saturday and Sunday and did nothing but create and sew ornaments. I scanned a fabric dye painting of Alice, resized it, and then printed it out on fabric for each of our 8 grandchildren. Here are all of them, and in the next photo Alice is hanging next to Axel on our tree. I made the Axel ornament in 2015, the year that I created this character as part of an art assignment.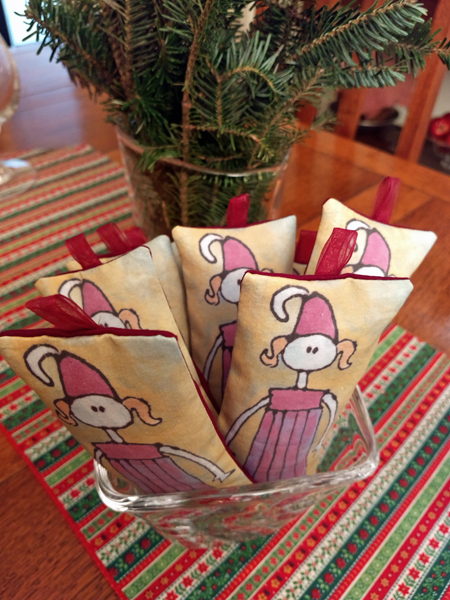 Alice and Axel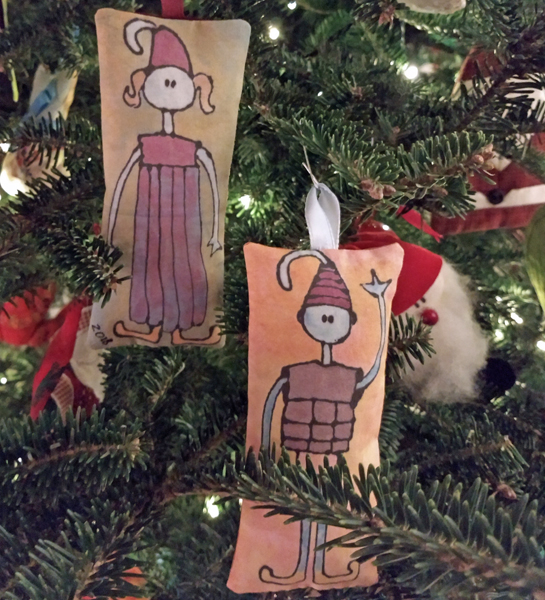 Most years I make a new ornament as a sample for consideration. This year I made this pieced tree as a sample. I may redo the design in the future,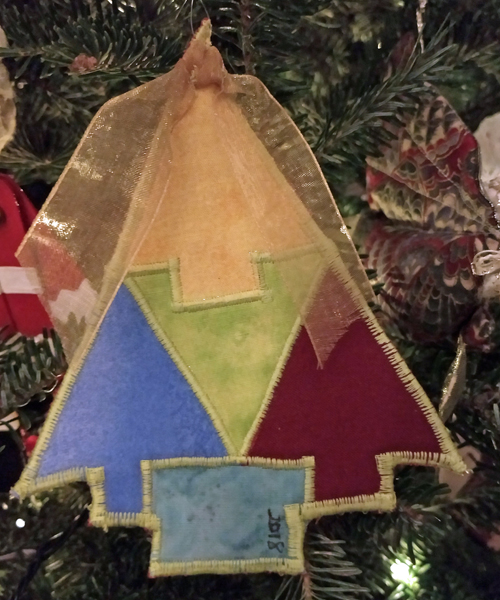 My good friend Paula Nadelstern is a quilter and fabric designer. One of her new fabrics has multiple 4inch printed medallions and I selected one, made a 4 inch "little quilt," and then machine stitched around several of the concentric circles with gold metallic thread.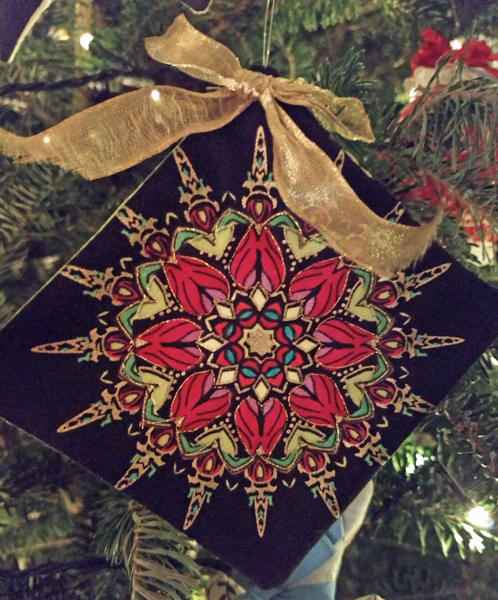 Our youngest grandchild, a 6 year old, asked me if I could make him a Peacock ornament. I regularly get requests from our grandchildren, so I made him a peacock, and he will still get Alice. The fabrics for the peacock are fused onto the purple fabric and then machine stitched with shiny metallic blue thread. That was the final ornament, #15, for the weekend.