My Traveling Companion For My Travel Sketchbooks
My companion for my London Sketchbook: This is Mickey in his bread airplane, taken from Maurice Sendak's book In the Night kitchen. I painted him on the first "notes page" in my travel sketchbook for my upcoming Fall trip to London. This is one of my rituals for European travel.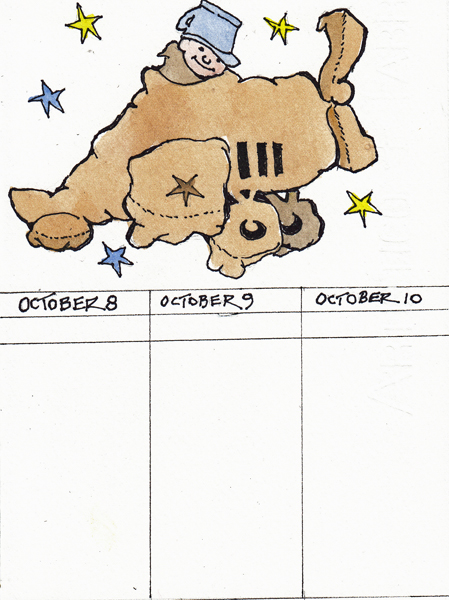 I loved reading this book to my children and grandchildren, and enjoyed Mickey flying in the bread airplane he shaped from a large lump of dough.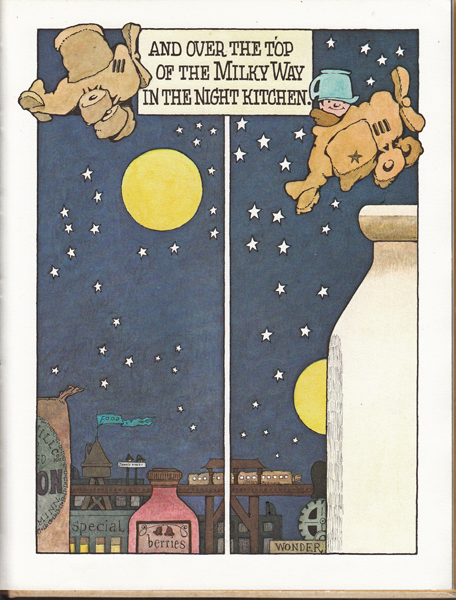 I first painted him in the grid of small daily 2 X 2" paintings in my travel Sketchbook for Venice in 2012.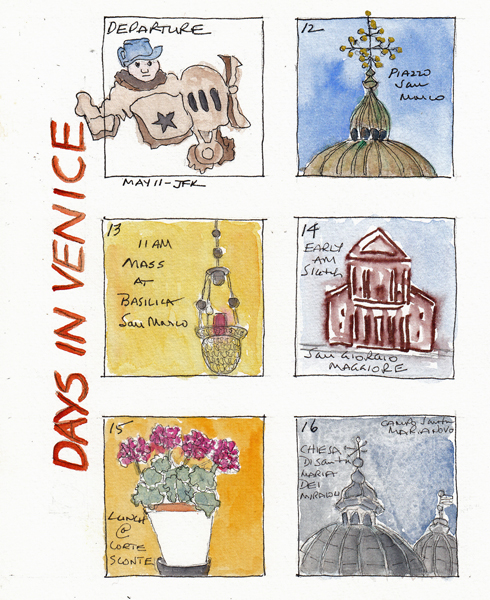 Mickey also appears on a 2 X 2" grid page of my Paris travel sketchbook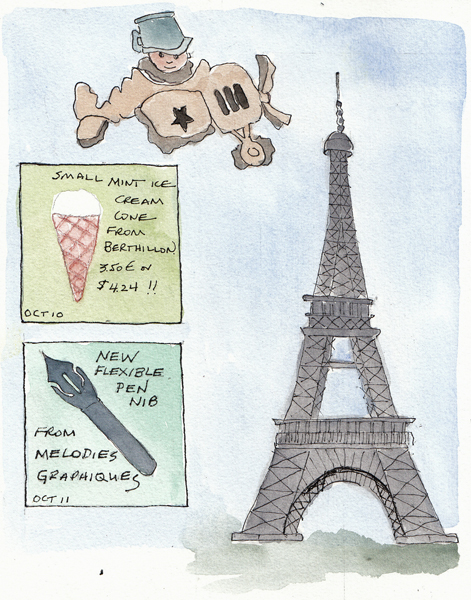 But he most often appears on the first page of my travel sketchbooks - on the top of the page with my contact information, in case I misplace my sketchbook on the trip. Here he is from our vacation last year in Venice.