Museum, Museum, and Gallery
Last week a very good friend from San Antonio came for her annual weeklong vacation with me, and as in the past we divided our time among the Garment District, Talas Bookingbinding in Brooklyn, Museum and Gallery exhibits, and making things. The Cooper Hewitt Smithsonian Design Museum in Manhattan has an exhibit about color - various historical methods of classifying color and some wonderful examples of the use of color in the world around us.
Some objects I liked from the Cooper Hewitt exhibit SATURATED, and a link to the website. The visit is worth it just to see the Carnegie Mansion on 5th Avenue, home to the Cooper Hewitt.
https://www.cooperhewitt.org/channel/saturated/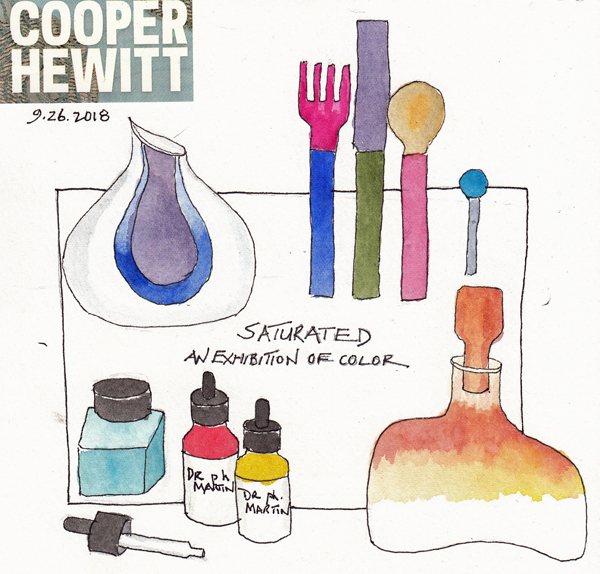 Delacroix at the Met: There are two big Delacroix exhibits at the Metropolitan Museum of Art. One contains a large number of his paintings, with a few drawings. The other is a 3 gallery exhibit of his drawings, some with watercolor. Both are really worth seeing - the painting exhibit is here from the Louvre in Paris.
https://www.metmuseum.org/exhibitions/listings/2018/delacroix
https://metmuseum.org/exhibitions/listings/2018/devotion-to-drawing-eugene-delacroix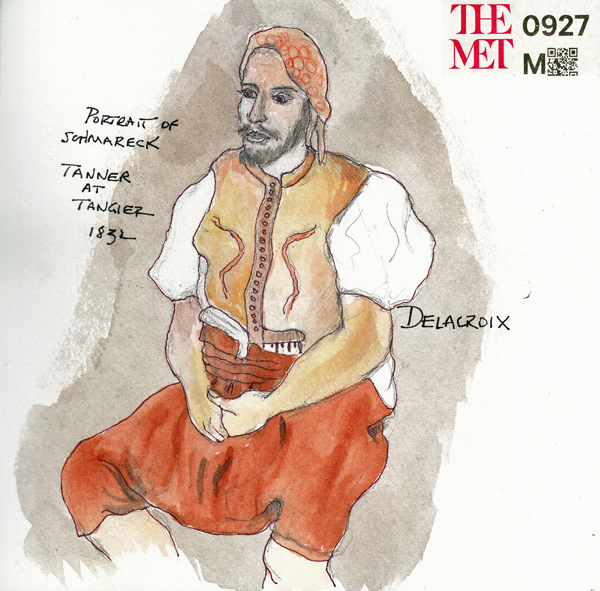 Will Barnet Exhibit Love Letters at the Alexandre Gallery: I fell in love with Will Barnet's paintings when the National Academy of Art had a big Barnet exhibit on his 100th birthday. His lines and his forms are so clean, and in the earlier exhibit it said that he traced his images and simplified them in several steps. The current Gallery exhibit is small, but lovely. The drawings and paintings are all "love letters" to his second wife.
http://www.alexandregallery.com/current-exhibition-/