Thiebaud and Prabha
Pat, Benedicte, and I met our friend Gwen at the Morgan Library and Museum to see the Wayne Thiebaud exhibit. It was my second visit, and it was equally enjoyable both times. I wanted to paint his watercolor Candy Apples, and used his watercolor painting as a guide.
Candy Apples - my version of Wayne Thiebaud's watercolor candy apples.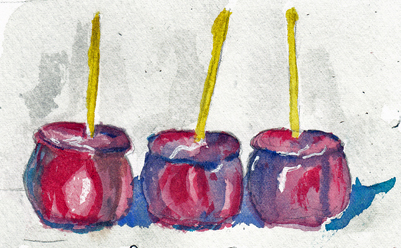 Thiebaud is an excellent draftsman and this graphite self-portrait was lovely.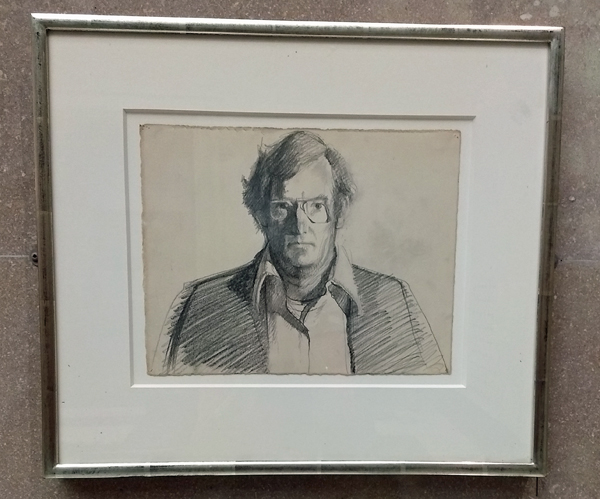 Last week was Asia Week for Galleries in NYC, and Christies featured an auction of Southeast Asian Modern and Contemporary Art. Over the last several years my friends and I found artists in these exhibits whose work we really like. My favorite is B. Prahba (1933-2001). She paints many elongated, rural Indian women, and I like everyone of them, the same way I like almost all of Modigilani's women.
Here is a brief biography of her: https://www.saffronart.com/artists/b-prabha
This is my painting from the exhibit, in the style of B.Prabha, but painted in watercolor instead of oil. I also posted the other original painting of hers in the auction.
B Prahba: Vorsova Girls 1960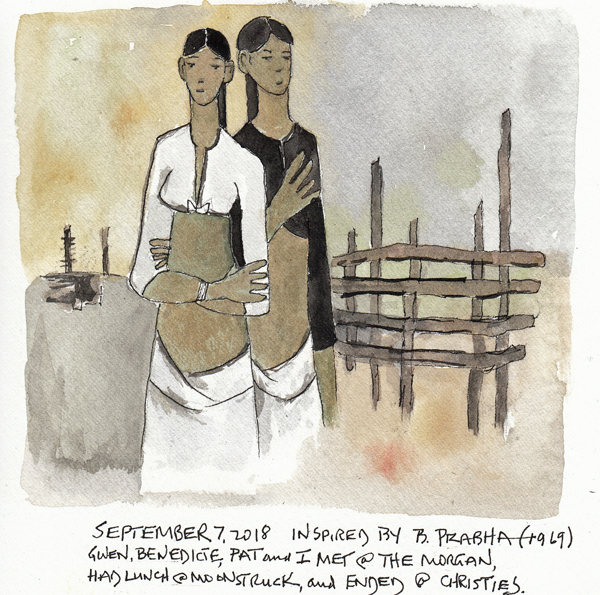 B. Prabha Untitled (Fisherwomen) 1969