Life Drawing: Fall Semester at Fashion Institute of Technology (FIT)
I am taking a Life Drawing class at Fashion Institute of Technology this semester and these are the drawings from my first class. For several weeks we are drawing outlines, and won't begin shading for another 2 weeks. Our professor began with a 20 minute pose, then two 10 minute poses. The length of the poses then decreased throughout the class, ending with ten 2 minute and twenty 1 minute sketches.
We were encouraged to draw several figures on the same page throughout the class.
These are (from L to R) 10, 10, and 20 minute drawings with charcoal.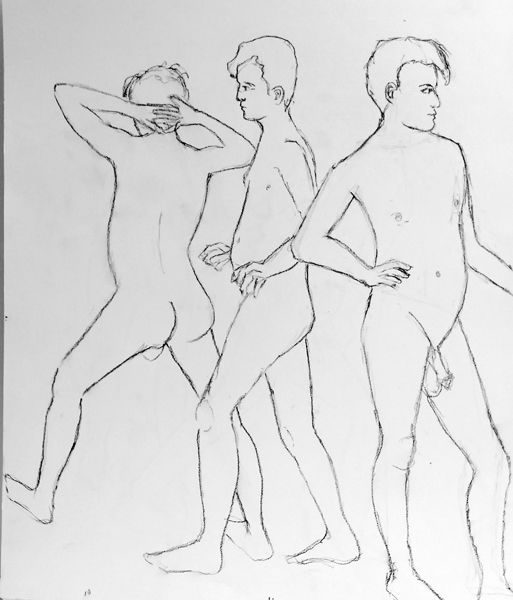 We switched to graphite for the quick poses, and these are two minute drawings completed on the same page.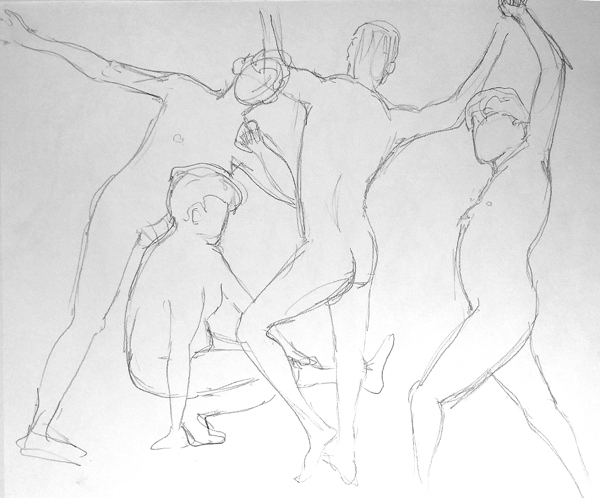 And 1 Min poses superimposed very rapidly on one sheet until I ran out of room.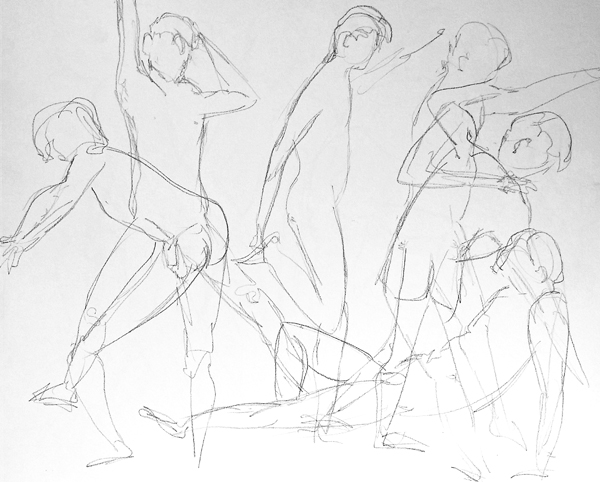 I've never drawn figures with decreasing times for the poses, and actually enjoyed it. By the end I felt as if I was just "winging it" and was very loose. An added benefit was that the model was able to hold very difficult poses for the 1 and 2 minute poses, when we were very warmed up and "seeing" better.