Flowers and Figures August 29, 2018
Our Wednesday weather was unpredictable this month, and I'm now in a Life Drawing Fashion Institute of Technology (FIT) Fall semester class. Therefore my last "Flowers and Figures" pages from Wagner Park and South Cove in Battery Park City were in August.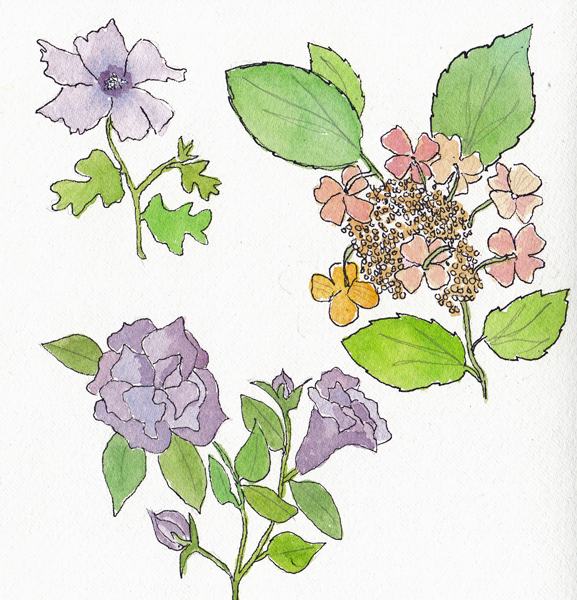 Figure Al Fresco - Brianna was a fantastic model - beautiful and imaginative. These are my 5 and 10 minute poses. Next I'll be drawing and posting drawings of nude models again. It is months since I sketched nudes - and then I did it with my right hand holding ice on my left wrist which was drawing the model - all before I learned my dominant hand wrist was fractured!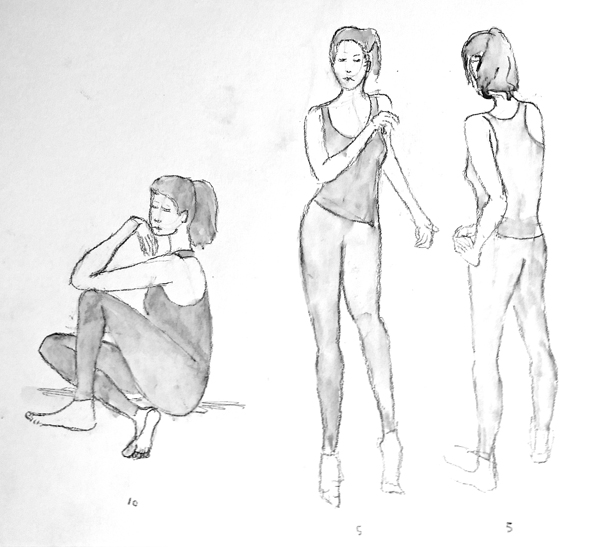 The sketches were done with a soluble graphite pencil (General's Sketch and Wash) and the gray tones obtained by brushing water over the figures with a "waterbrush" and clear water.