Delacroix and Thiebaud Art Exhibits in NYC
The Metropolitan Museum of Art in New York City has a Delacroix Drawing Exhibit this summer. He is one of my favorite draftsmen and this exhibit was wonderful. These are two patrons at the exhibit.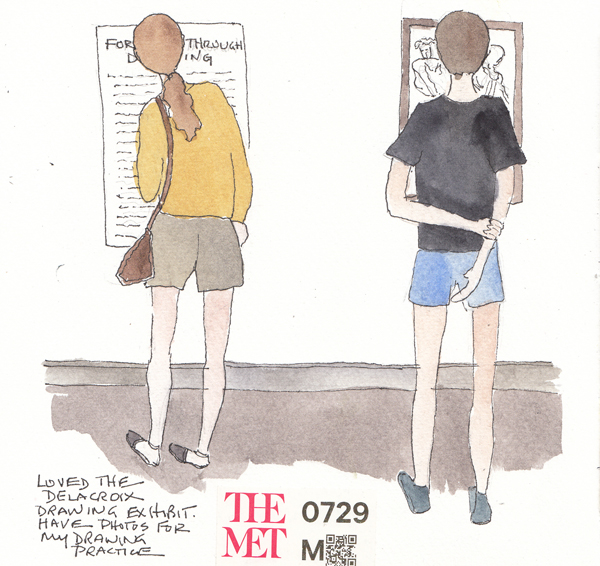 I took many photos so I could do a few ink drawings at home. Here is one head, from a big sheet of head drawings. I used a dip pen and walnut ink.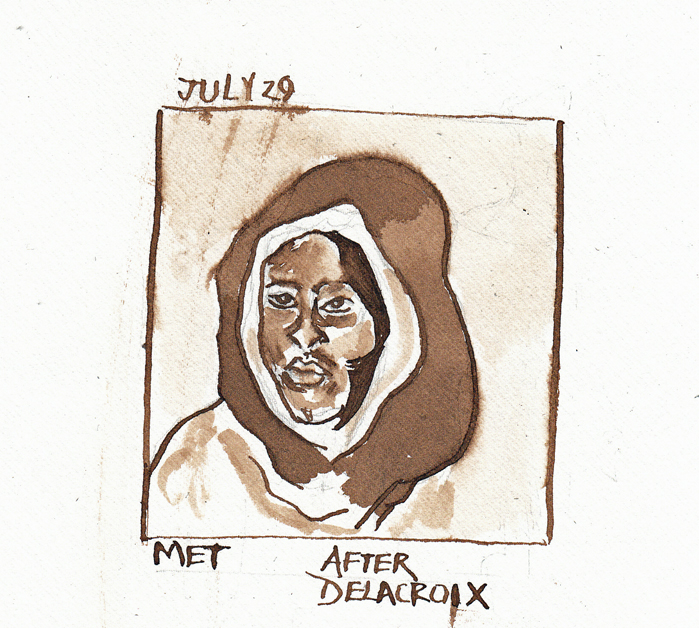 This was one of my favorite drawings because I love his drawings with a loose style. It isn't one that I would attempt to copy as drawing practice.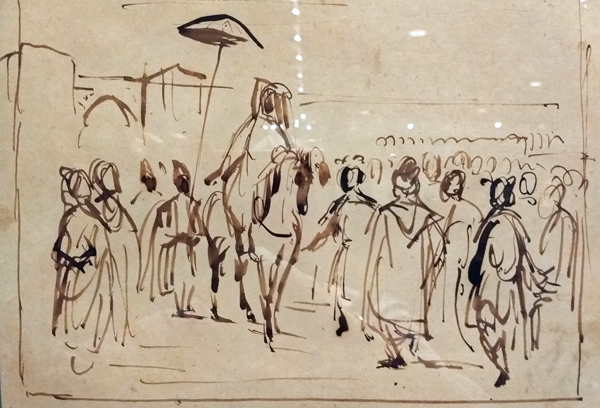 The Morgan Library and Museum has a Wayne Thiebaud exhibit this summer. I regularly see his oil paintings at auction previews, but never previously saw his drawings. I did several sketches from his graphite drawings and then painted them at home. I'm also including photos of several of his works on paper that were a surprise to me.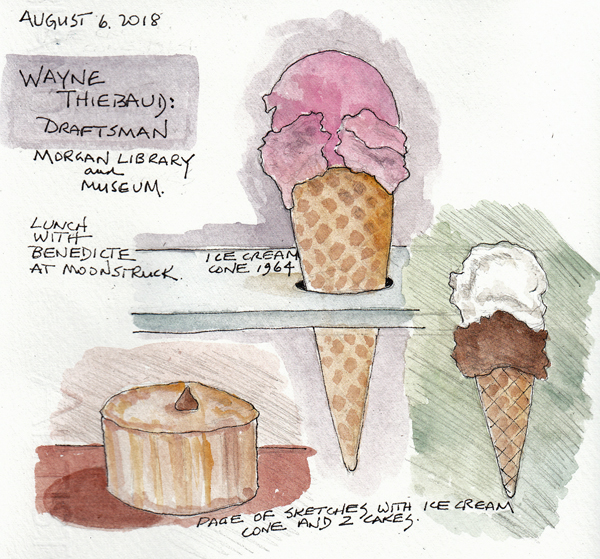 Thiebaud's watercolor of his famous candy apples theme.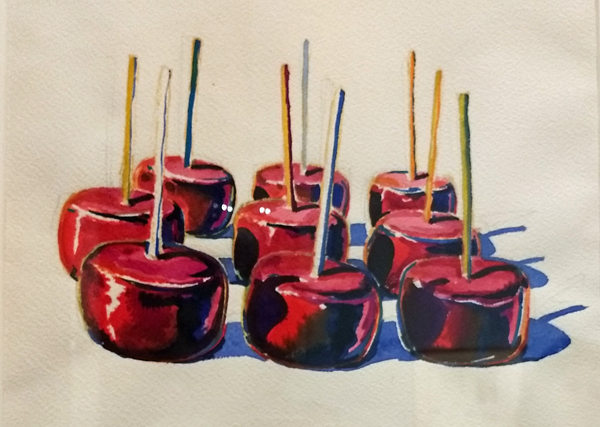 Thiebauds beautiful graphite drawing of an Ice Cream Cone