Art After Breakfast: Week of August 13th
Figure Drawings from "After Breakfast:" These are my 10 minute line of action figure drawings that are done on scraps of used copy paper while sitting at the kitchen counter as soon as I finish breakfast. I began to do these when my dominant hand wrist was broken, and still enjoy the challenge. These were drawn from photos from a second hand book entitled: The Human Form is Action and Repose by Phil Brodatz amd Dori Watson (1966).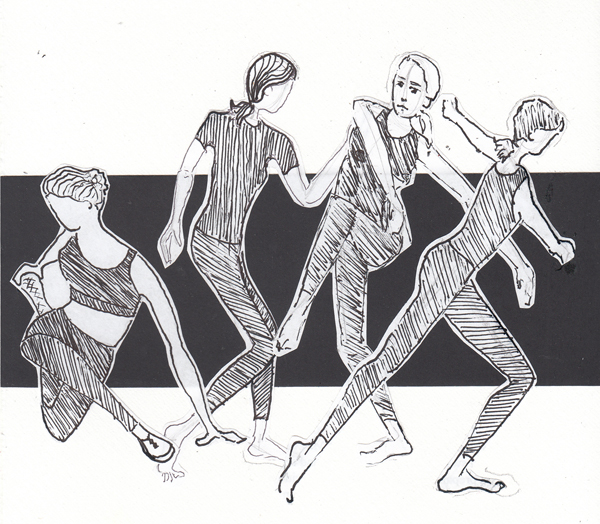 After I cut out the figures from my 4.25 X 5.5" pieces of scrap copy paper, and lined them up on a sketchbook page, they reminded me of a photo from our family archives. This photo was taken from my college newspaper of the modern dance group, as we practiced for a performance. I'm the dancer kneeling in front.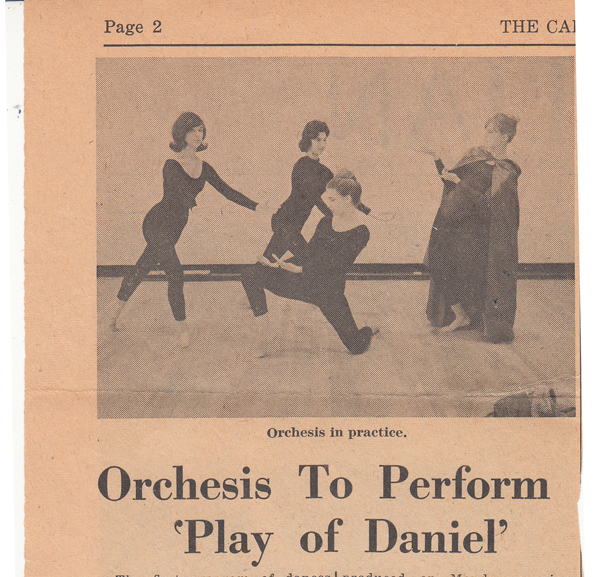 Dance is a big part of my life: Tap from age 4-14, Modern in high school and college, and Classic Ballet classes beginning at age 32! I still go to a weekly ballet barre class here in NYC (at Steps) to maintain discipline and flexibility.
I'm not sure if the used book listed above is still available, but these are nude photos of a man, and a woman, in MANY separate photos.