Flowers and Figures al Fresco - August 15th
My favorite flowers of the season are the Dinner Plate Hibiscus at Battery Park City Wagner Gardens. I hadn't been to the Art Programs for several weeks because of the weather, and was thrilled that they were still blooming everywhere at my next visit.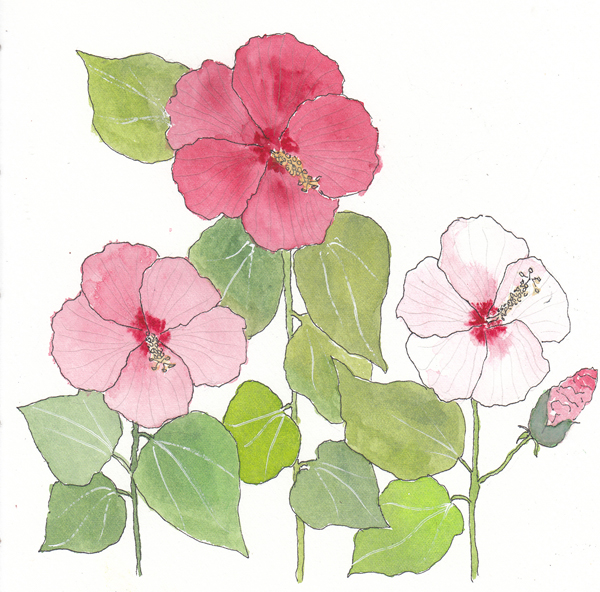 After drawing the flowers, I walked to South Cove for Figure al Fresco - our outdoor figure drawing session is close to NY Harbor and the Hudson River as it reaches the Harbor. Our model was Regina, an old favorite of mine because I've been drawing her, at several different venues, since 2012.
2 Minute Poses: I'm still playing with the line of action method - drawing quick lines to establish the pose, and then "fleshing out the body." I think this helps me with the short poses, and the complicated positions. Drawings were done with a General Sketch and Wash pencil and then spread with clear water and a waterbrush.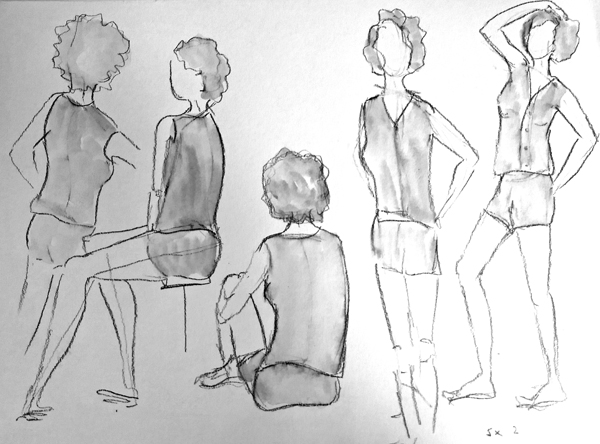 5 Minute Poses: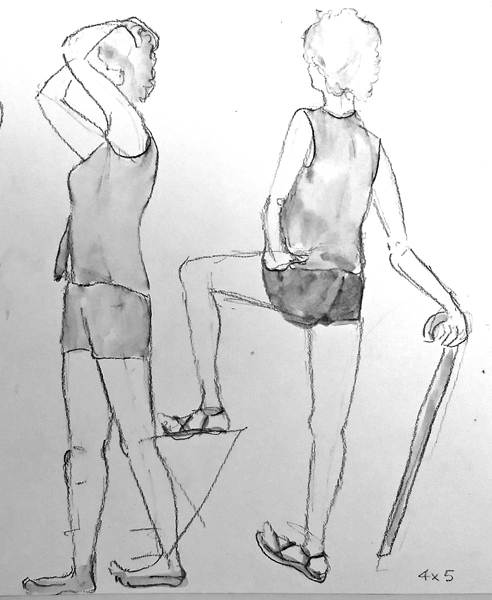 10 Minute Pose: