Flowers and Figures al Fresco - August 8th
We are having almost daily rain and threats of thunderstorms this summer, and I didn't go to the Wednesday Adult Art Programs in Battery Park City for several weeks. These were the newest blooming flowers in Wagner Park.
Figure al Fresco is also held in Battery Park City on Wednesday - in South Cove. Our model was Sophie and I enjoy drawing her. I do rapid sketches with a General Sketch and Wash pencil, and then use water in a waterbrush to add the gray tones.
5 min poses
10 min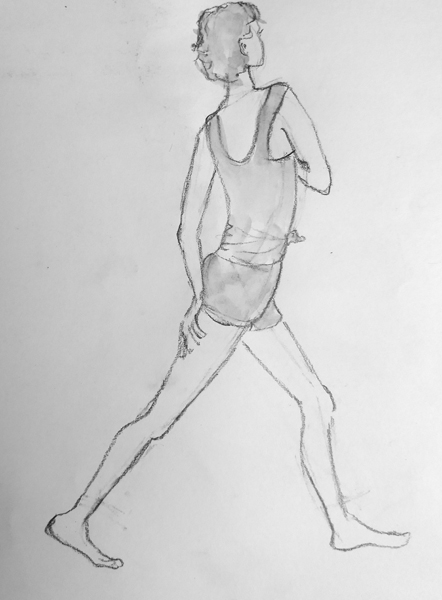 Almost 15 min