Natural History Museum and My Young Artists
My Young Artists: My granddaughter is visiting from DC this week and her NYC cousin is spending time with her at our apartment. Both of them like "Art" of all kinds, and chose the Natural History Museum Tuesday for sketching because it was too hot in NYC to be outside. All 3 of us sketched animals, and Annabelle's favorite sketch of 4 was her polar bear. Zach's favorite of 5 was his walrus. They are " just 10" and "almost 9" and I love sketching with them.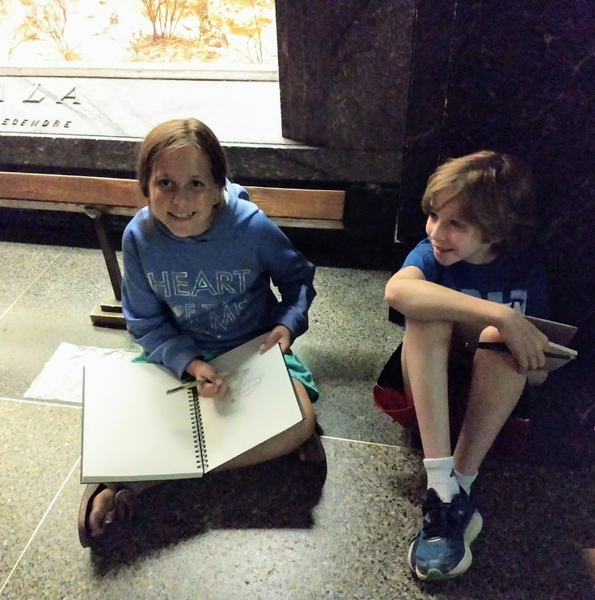 Annabelle's Favorite Drawing
Zach's Favorite Drawing
My drawings were made in the Museum, but painted at home from photos I took.
The Polar Bear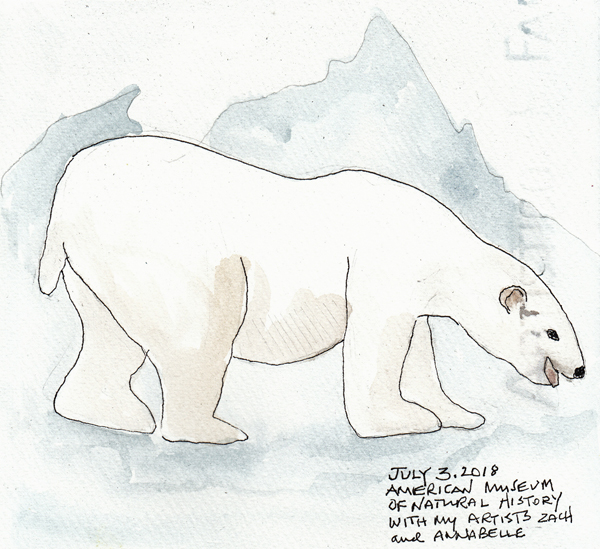 My Walrus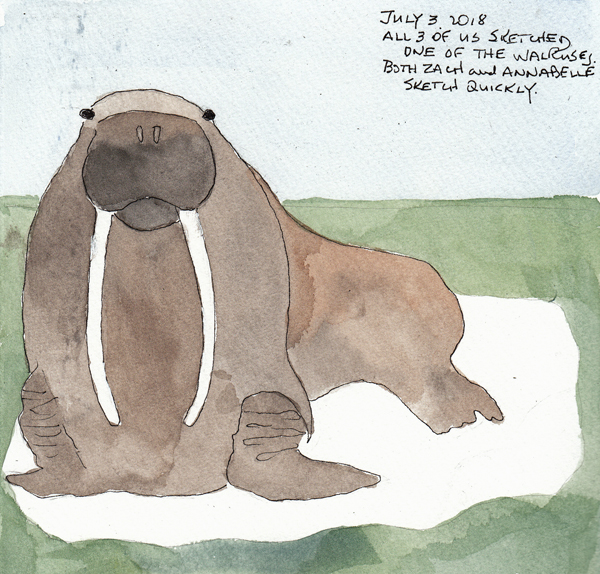 My Giraffes