More Flower Paintings
My granddaughter potted a plant for her Mom, and I painted it during our art session the morning after we returned her to DC.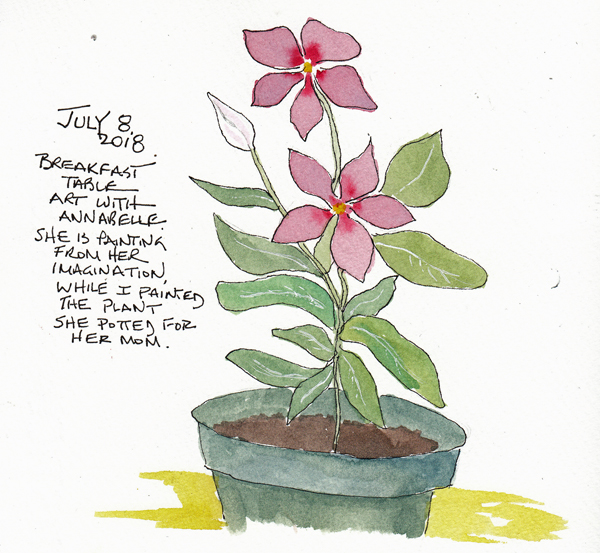 I love looking for the newly blooming flowers in Wagner Park when I go to figure drawing on Wednesdays. It was good to be back home, returning to the Battery Park City Adult Art Programs. I like examining the plants and drawing the flower shapes, colors, leaves, and any buds that are visible.