Deliberate Practice: Drawing Figures in Action
Line of Action or Gesture Drawing: I love figure drawing and although I go to sessions with live models, I wanted more experience drawing bodies in action. I watched Suita Shirodkar's Craftsy class and liked her line of action concept, and now I have my way of establishing the lines of action quickly. I'm still learning by using photos, because these types of actions in real time are so brief that I can't remember them well enough to study them. I save ads, or magazine photos and take less than 5 minutes, after breakfast in the morning, for the quick drawings.
These are the most recent ones, cut from 1/4th piece of used copy paper. I collaged them on one page of my sketchbook. You can see my very quick pencil lines of actions, if you look closely. The next three illustrations show my steps.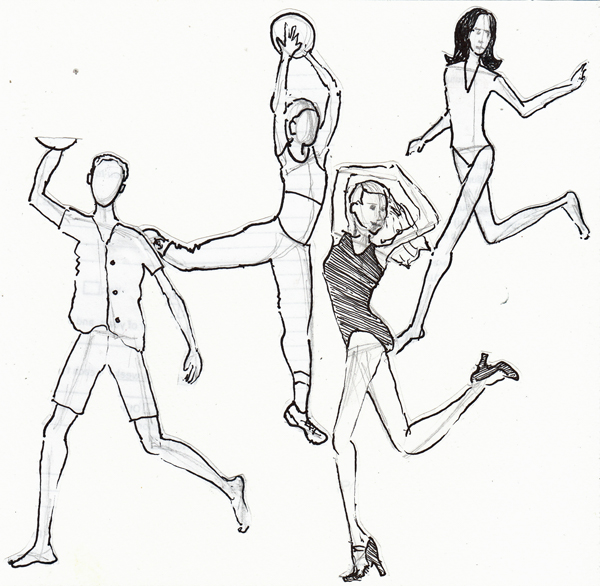 Art After Breakfast: Reference Photo from New York City Ballet Season Program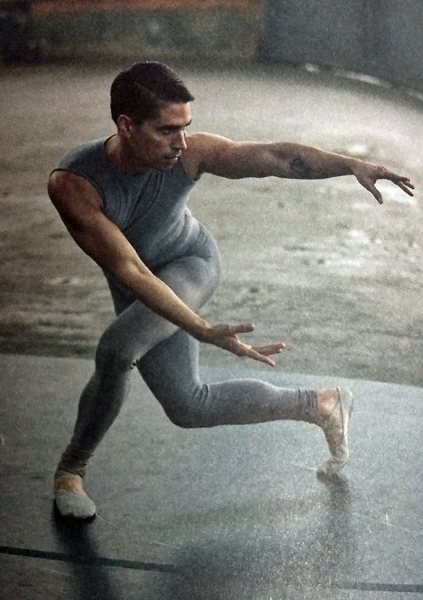 Quick Pencil Line Drawing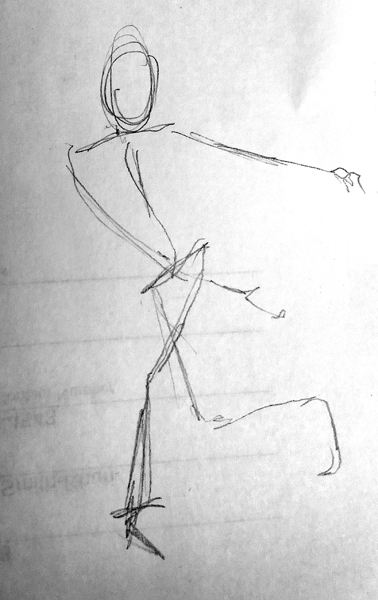 Pen lines added: Almost as Fast