Back to Figure Drawing in Battery Park City
After weeks away from Figure Drawing, I returned to Figure Al Fresco at Battery Park City, and we had a wonderful, new young model. These are my 4 five minute drawings - drawn with a General Sketch and Wash pencil which I spread with a waterbrush to obtain the gray color.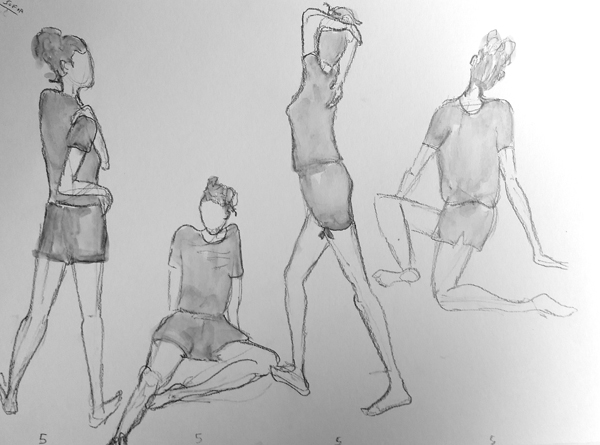 During a break after this 10 minute pose, our model told us that she teaches figure drawing, and likes to throw in a few poses requiring us to draw with foreshortening.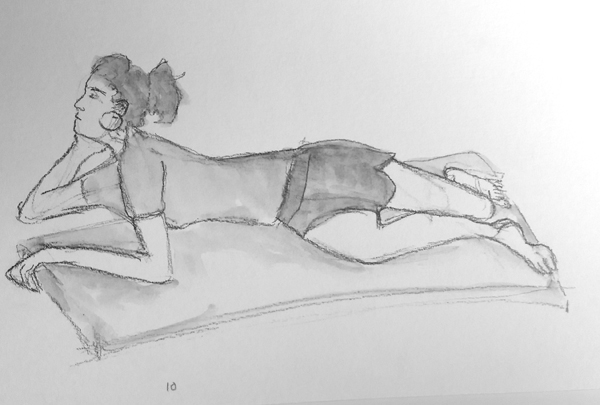 These drawings were bigger than my scanner and were photographed.