From Beach to Beach
After our beach vacation on Long Island, we are returning to Martha's Vineyard to vacation on another beach. Retirement is wonderful and the settings couldn't be more different. To record the move from the Hamptons to the Vineyard, two of my 30 X 30 paintings (direct painting/no lines) done while in NYC from my photos were of the lighthouses in both places. The Montauk lighthouse was painted, after I painted the sky as a negative space. Fun, and the type of challenge I needed.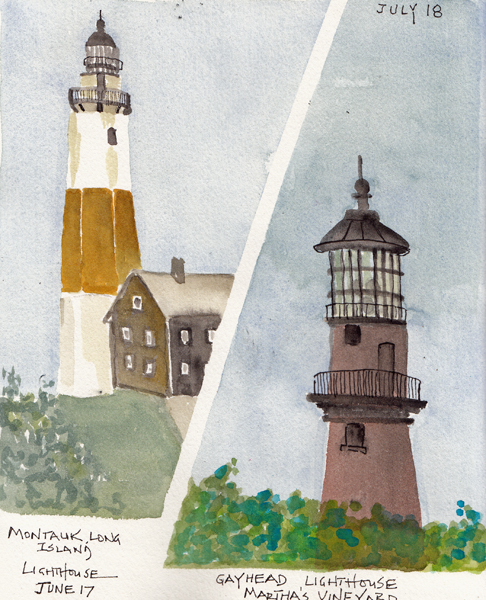 The house we will be in for a week, a direct painting from one of my photographs. Blog image photographed, not scanned.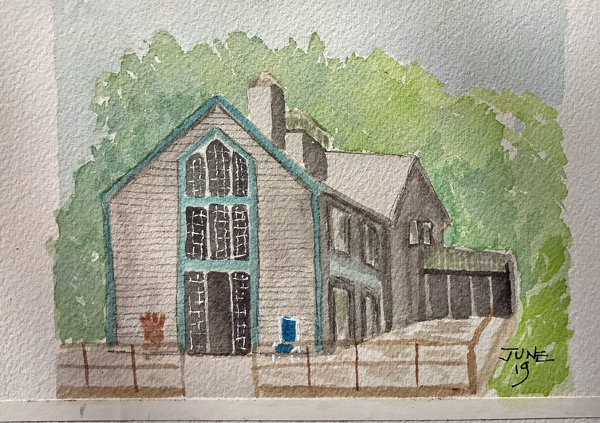 The beach at Acquinnah in Martha's Vineyard is rocky, with big rocks in the surf, and smaller ones on the beach. Near the cliffs at Gayhead there are several huge rocks in the ocean that are always covered with cormorants. This is a sketchbook page of mine from a previous visit, but many were on the rock again yesterday on our beach walk.