More Sketchbook Pages from the Beach Vacation
We are enjoying our visit to Martha's Vineyard with some of our oldest friends. I have to fit in sketchbook pages whenever I can, and I'm now taking photos and painting from them later in the day. This is a beautiful stained glass window hanging that I look at each time I sit down in their home. Painted from observation as I sat and talked.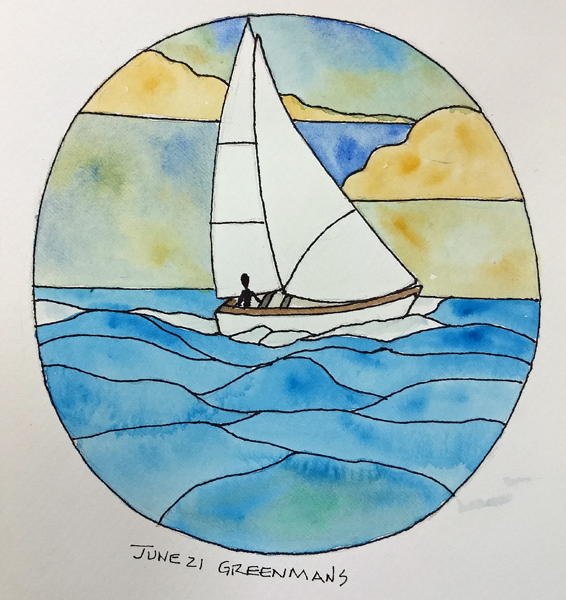 We are staying "up island," near the Wampanoag Indian Reservation. I saw this image on a tribe seal on the reservation truck, and learned the legend of the giant Moshup who caught whales in the ocean with his bare hands. He swung the whale into the cliffs to kill it to eat, which made the Gayhead Cliffs red.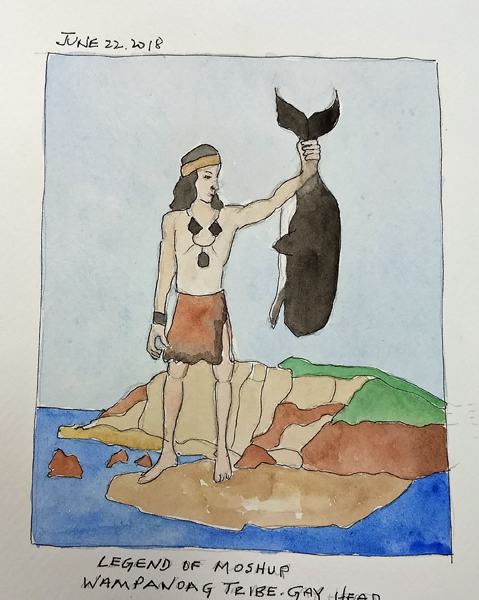 Boats waiting on the shore at Red Beach, Menemsha Pond.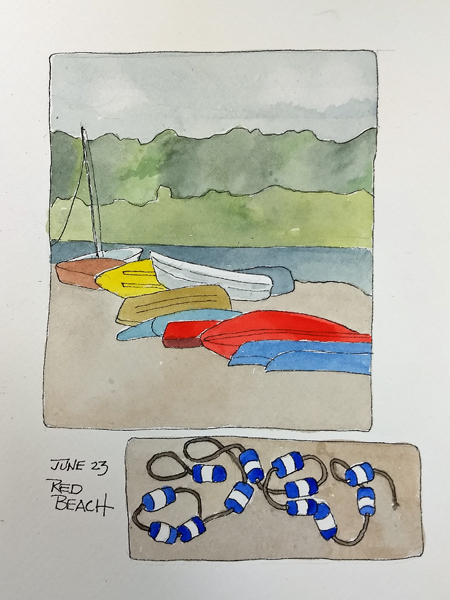 Two children in the surf, from an illustration. The waters are still cold, and we never see anyone in the ocean on our morning walks. This was done as a direct painting, but in my summer vacation sketchbook. It gets confusing!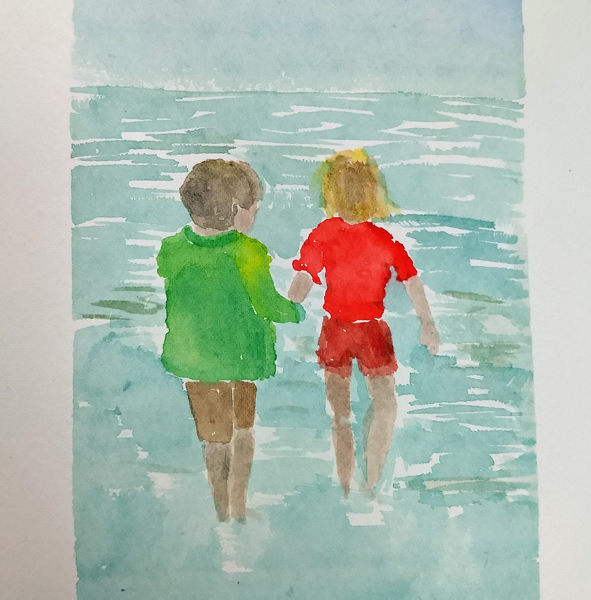 I am doing "direct paintings" for the 30 X 30 challenge in a different sketchbook, and will post them when we return home.