A New Sketchbook for Summer Vacation
For the last 10 years I recycled an old book to use as a summer sketchbook. They are all different sizes, and have original titles that may or may not suggest a summer theme. But I like the variety, and they are easier to make because I use the original book cover. This year it was a strain on my wrist, because I'm still in PT after my fracture, but I DID IT!. This book was purchased on the $2 carts outside the Strand Bookstore in NYC. It is 9.5" tall and 7.5" wide, and has 24 pages of Fabriano Artistico 140 lb soft press watercolor paper - enough for daily paintings while we vacation.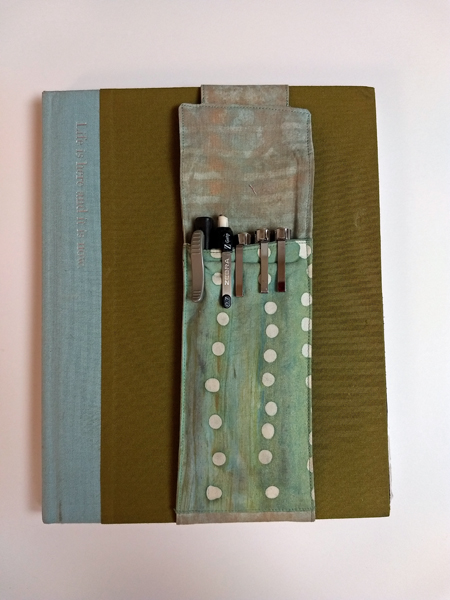 I have a tutorial for "Recycling an old book as a sketchbook" - a 4 part series - at this link.
http://www.paperandthreads.com/2012/02/watercolor_sketchbook_tutorial.php
I make pen/pencil holders for the front cover of each book making it easier to carry, draw on location, and paint when I'm back at the house. Mine are made with Velcro, but a simple one can be made from a tube of fabric and elastic.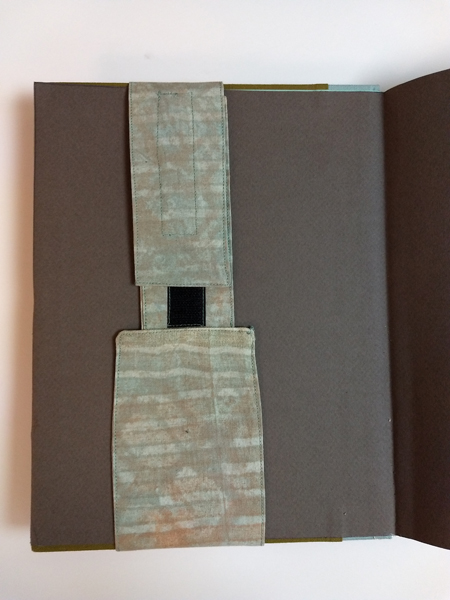 I usually save one or more of the original folios to add to my book, to honor this old book that will be discarded if not purchased from the carts. This book was called BE, and it has a quote on one side of the cover ("Life is here and it is now"), and one interesting page that I made the title page of my sketchbook.