Beach Shells: Summers 2010-2017
We began going to the beach in Southampton each summer in 2008. Although I no longer enjoy sitting on the beach or swimming in the ocean, I discovered that I love long early morning beach walks, and careful observation of the life on the beach. And I can't control my love of finding shells. Our annual visits have resulted in two BIG containers of my favorite shells - and I will undoubtedly collect more this year. Collecting them also means drawing and painting them and these are a few of my summer sketchbook drawings.
Common and Rare Shells: Scallop shells, which come in so many colors, and moon snails are very common and among my favorites. The deep sea scallop is gorgeous, and I have only found 5 in 10 years.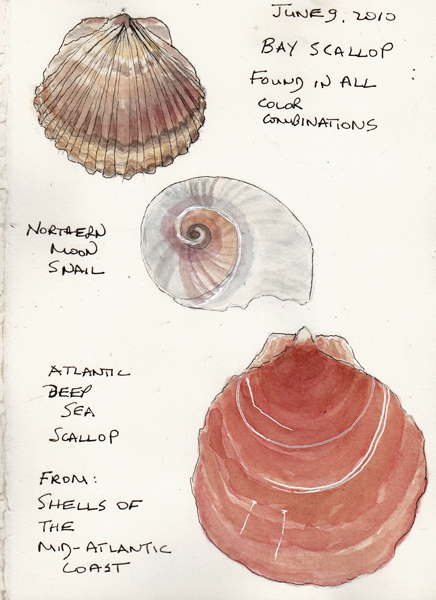 Mussel Shells - I'm attracted to the pearlescent blue interior of these mussel shells.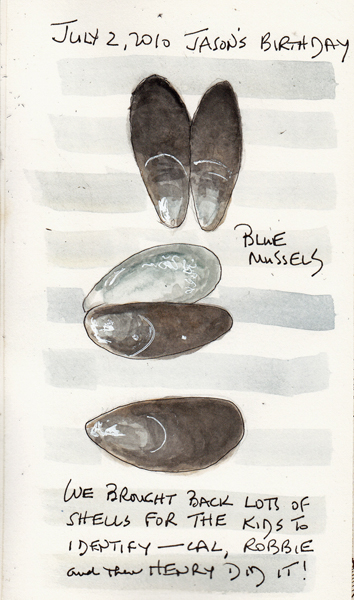 We also visit Martha's Vineyard, and this sketchbook page includes a Razor clam shell, "wampum" (which is a white and purple clam shell), and a knobbed whelk shell.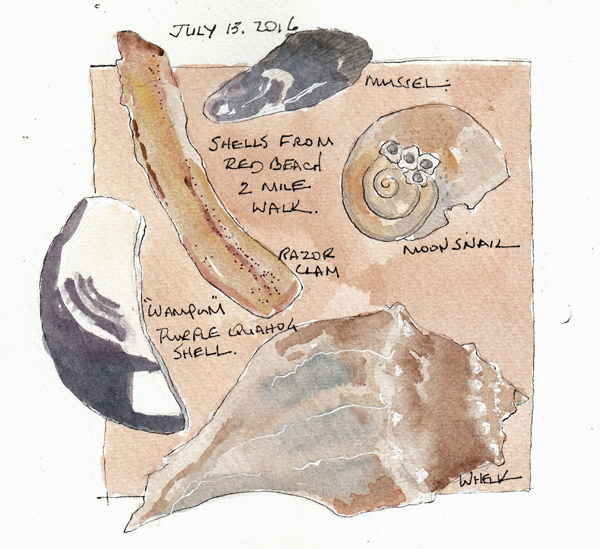 Whelk shells are rare on both beaches. This is one other type I've found - a channel whelk, and I wanted to see if I could accurately represent the holes in the shell.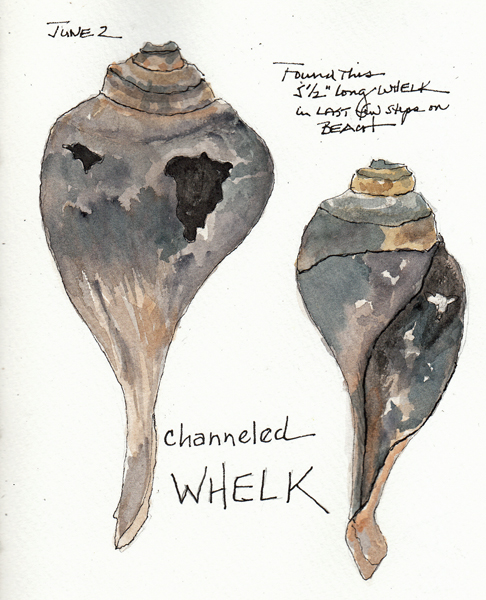 In addition to shells, I've seen and drawn so many other things on the beach, including a Portugues Man of War, skates or rays, and many varieties of crabs. If you "search" on my blog for "sand collars" you'll see one of the mysteries I loved solving.