Drawings From Christies Art on Paper Auction Previews
Christies had their Spring Impressionist/Modern and Post-War/Contemporary Auction previews in the last 2 weeks, and I love to go to see the art that is usually coming out of one collection and going into another. There are always wonderful pieces in their Art on Paper Drawing Gallery and I sketched two figures from a Juan Gris painting, and yet another Matisse face line drawing.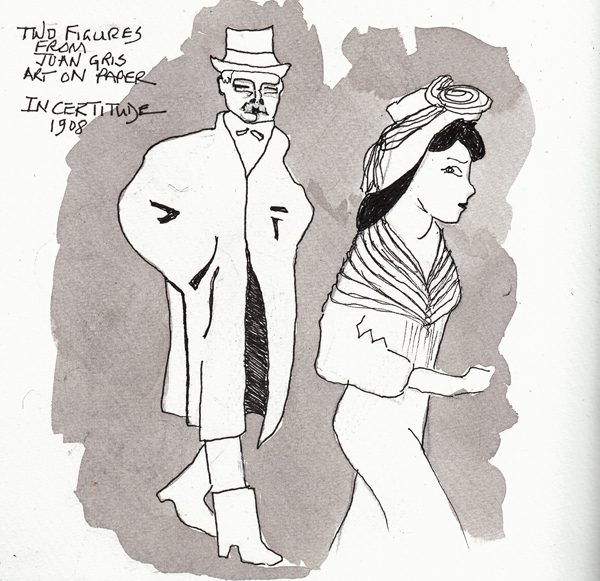 Matisse and Picasso sketched so many wonderful faces in the simplest lines.