Spring Flowers in NYC
I love Spring flowers growing along the sidewalks of NYC - most are in planters around the trees, in big urns, or on the medians of wide avenues. The day I walked to Aquavella Gallery to see the Joaquin Torres-Garcia exhibit I saw my first daffodils in front of our building and beautiful red tulips in the next block. Like the next two sketchbook pages, I drew the flowers with my non-dominant hand, and painted them this weekend with my dominant hand. It felt good to have color back in my sketchbook.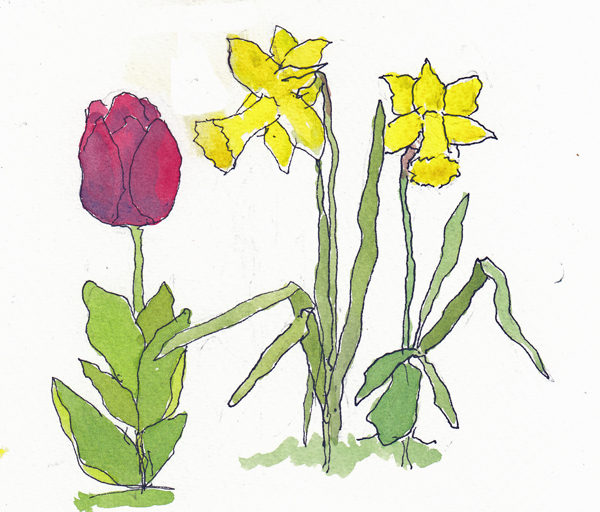 Wagner Park May 2nd: I arrive for the weekly Figure Al Fresco session while the Wednesday Battery Park City morning program is still in progress, and walk through the Park to find the most recent blooming flowers. Most of the artists are painting the beautiful landscapes, but I prefer drawing and painting individual flowers.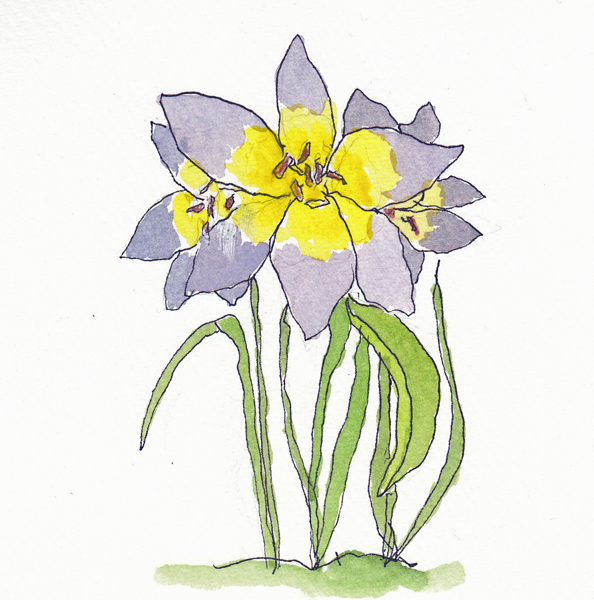 Wagner Park May 9: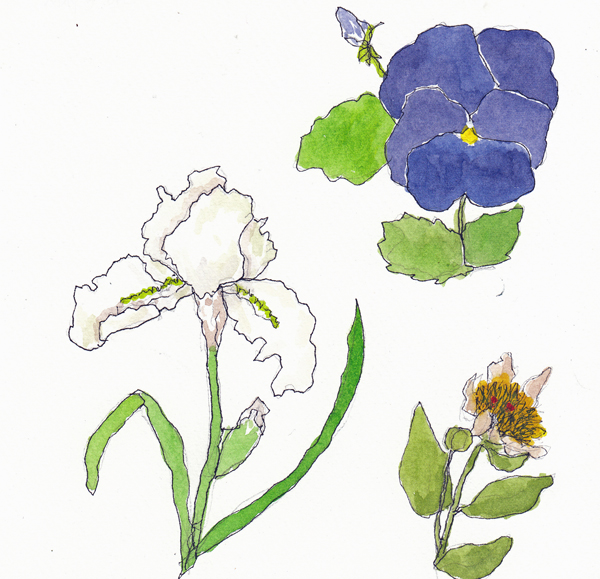 Although my cast is off, and I'm getting PT twice each week, I still have some limited movement and pain. Since this is my first fracture, every day I learn something new about how the body heals.