Why I Love Elephants
I hibernate many days during January, partly because of the weather, and partly because I'm thinking about new projects. In January 2013 I did elephant drawings and paintings using every tool/medium I had in the apartment. I used videos of elephants for most of my drawings - pausing at images I liked.
This remains one of my favorite elephants made that month. It is a collage created using the method of Eric Carle and previously made paste paper.
http://www.eric-carle.com/EricCarleCollageMakingInstructionSheet.pdf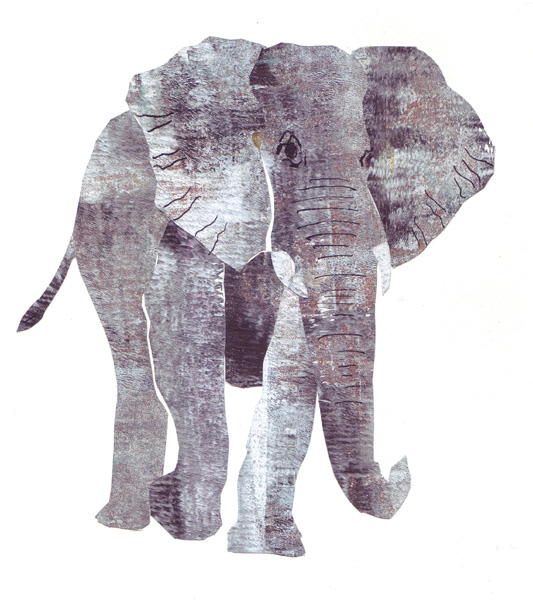 Within the last several days my son linked to this elephant video and I can't stop smiling. I decided to republish my favorite elephant so I can share the video fun. Hope you enjoy it too.