Drawing and Eating February 9th
Last Friday I went to a Swann Gallery's "Drawings and Prints" Auction Preview with my friends Pat and Eunice. There was a wonderful selection of art, more prints than drawings, but everything was inspiring. After looking at everything I chose 2 drawings to add to my sketchbook. This was a drawing by Toulouse-Lautrec ("Caudieux - 1893") and I chose to paint it. instead of using charcoal.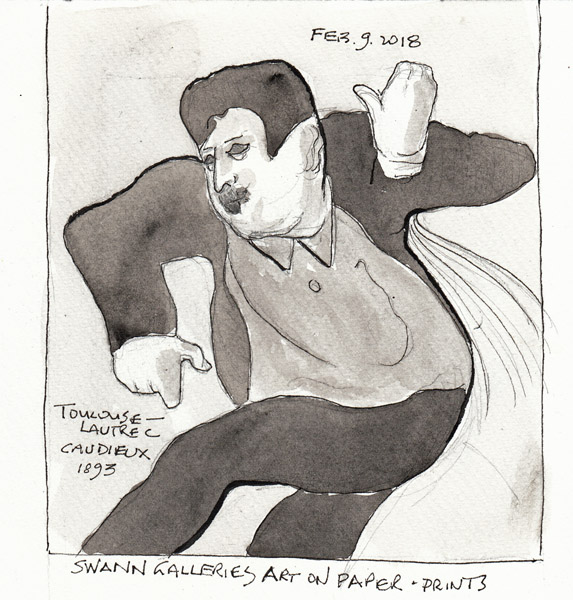 Almuerza 1937 - a brush and India ink drawing by Diego Rivera.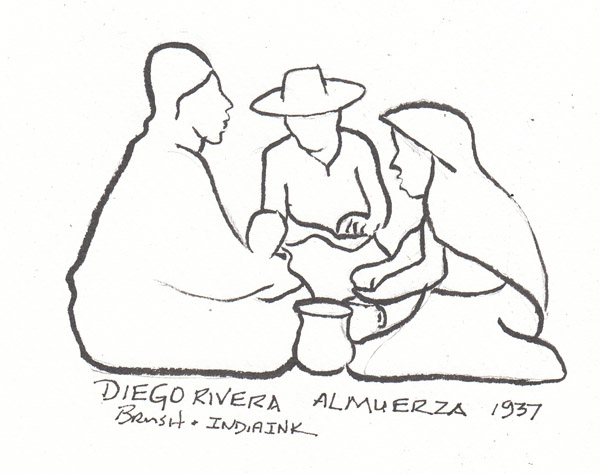 After viewing all of the Art, which will be auctioned beginning today, we had a late lunch at Panera. After lunch I sketched and painted several other customers.