Contemporary Southeast Asian Art 2018
Several years ago I discovered that I really like contemporary Southeast Asian Art and during Asia Week there are auction previews at the NYC auction houses for this specific type of art. The auctions are taking place this week, and my friends and I went to the Preview at Sotheby's last Friday. I love the paintings by B. Prabha (1933-2001) and painted one of her paintings and a detail of another. Please ignore my difficulties remembering how to spell her name.
There were 3 drawings of dancers by Shiavax Chavda (1914-1990), and I sketched one to try to learn how he achieved such great movement in his drawing.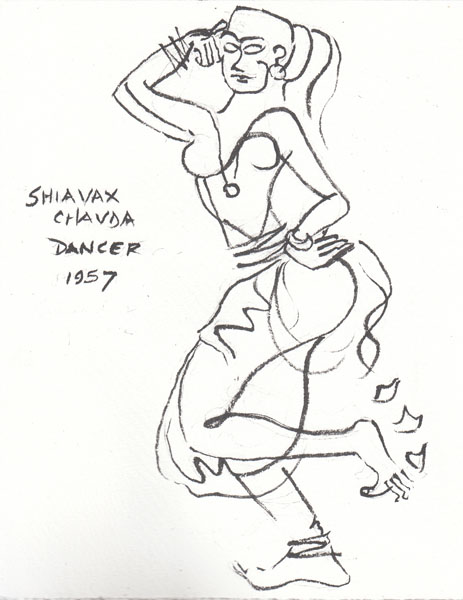 I draw and paint from the Masters for two reasons:
1. I want to have a sketchbook page that represents that day in my visual sketchbook, and at least one artwork I loved.
2. I learn so much by reproducing lines and their watercolor palette.