Mali Art from the Metropolitan Museum of Art
I walked by this Puppet every time I entered the Met and always meant to draw and paint him for my sketchbook. When I finished the drawing he looked lonely, so I added the mask and female figure to the same page, and painted all 3 of them at home.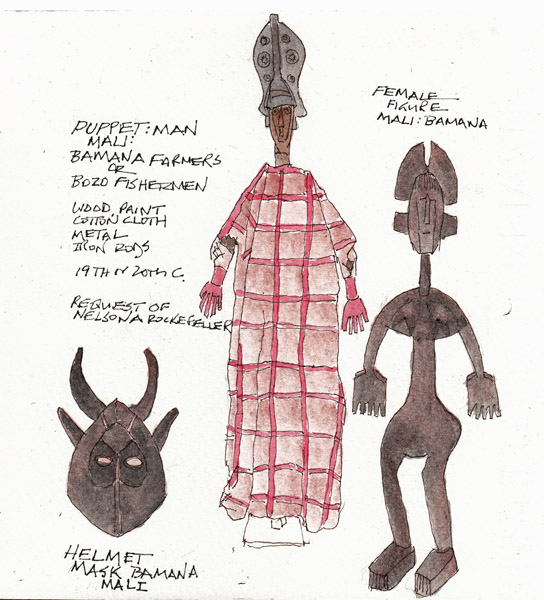 The puppet was used in ceremonial events, and is from the 19-20th C, either the Bamana farmers or Bozo fisherman from Mali. The other two pieces are also from Mali and were donated by Nelson D. Rockefeller to the Met.
Mali is in sub-Saharan Africa, and I had to search the map to find it.