Giovanni Francesco Barbieri - "IL Guercino"
My daughter had a baby in London in 2006 Several months later we saw a Courtauld Gallery exhibit called "Mind to Paper." I fell in love with this Baroque Italian artist called IL Guercino, the "squinter" because he had a crossed eye. I loved his drawings and to remember Callum's birth, I sketched Guercino's drawing called "Mother and Child" in my London sketchbook.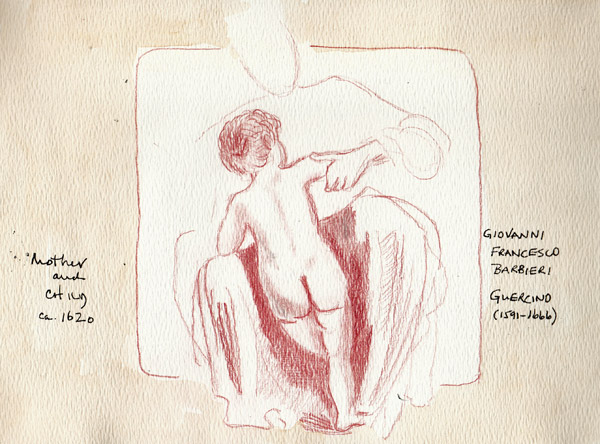 I paired it in my sketchbook with Cal's birth announcement and photo and those pages always make me smile.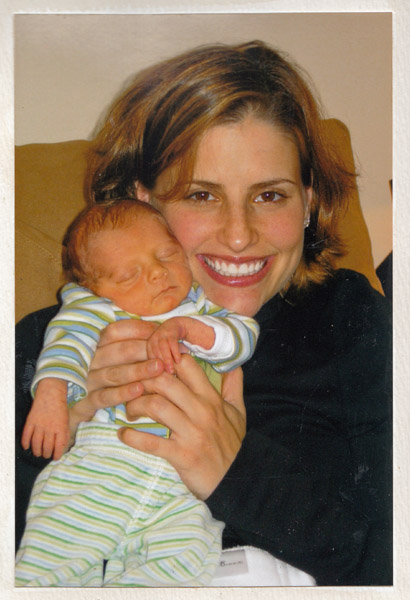 During Master Drawing Week this year I found 6-8 Guercino drawings spread among several exhibits. I copied the drawing at W.M. Brady and Co gallery, which was my favorite. The gallery staff told me that it seems to be preparatory drawing for his painting of "Joseph and Potiphar's wife" at the National Gallery in Washington DC. Maybe if I continue to copy his drawings when I see them, I can develop a little of his style.