NYC Urban Sketchers at the Met Museum
The NYC Urban Sketchers met on Wednesday this past week in order to draw the Christmas Tree in the Medieval Hall at the Metropolitan Museum of Art. The ornaments were made in Italy and are ceramic and fabric, with lush silks for garments. We listened to wonderful choral music while we sketched. Unfortunately you can't get close enough to the tree for detailed drawings of the angels, but can see all of the sculptures around the base of the tree slightly better.
This sketchbook page is a painting of one angel and a few of the figures around the base.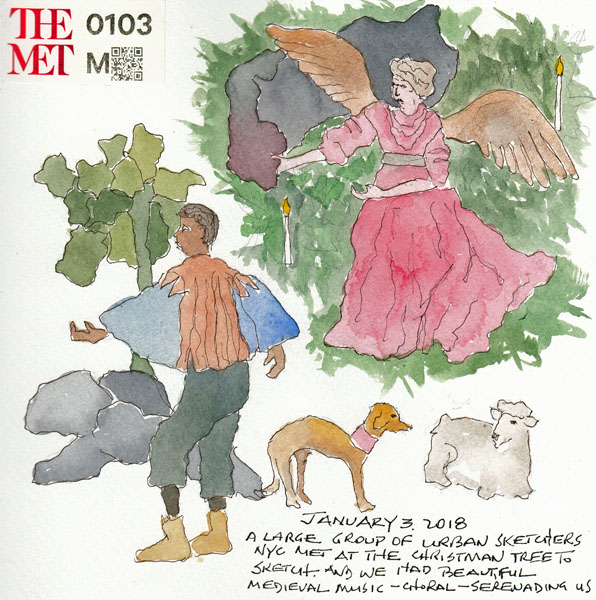 Photo of the Tree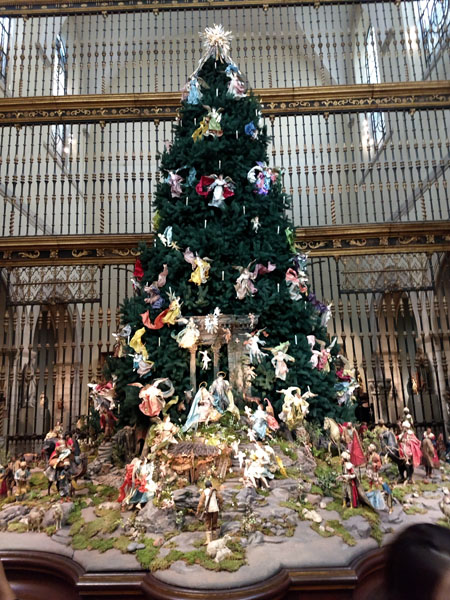 Some of the Urban Sketchers at the back of the tree - busy drawing.
After drawing at the Tree, I went upstairs to the Auguste Rodin exhibit and painted a sculpture by his mistress and muse, Camille Claudel. There are so many small Rodin scultures in this exhibit, that I hope that I have time to sketch more before it closes on January 15th.
Rodin Exhibit: "The Implorer" by Camille Claudel Cast in 1905