Looking Back to the Beginning of My Blog
I'm away for the long weekend and thought that it might be fun to go back and look at a few of my earliest blog posts, which began in January 2006.
I always loved other people's travel sketchbooks, and I wanted to see if I could make one. I took a Moleskine sketchbook with me to do quick sketches while touring the Amalfi coast, even though I learned that the SKETCHBOOK paper does not take watercolor well. Here is a drawing I did in Sorrento, looking out from our hotel window.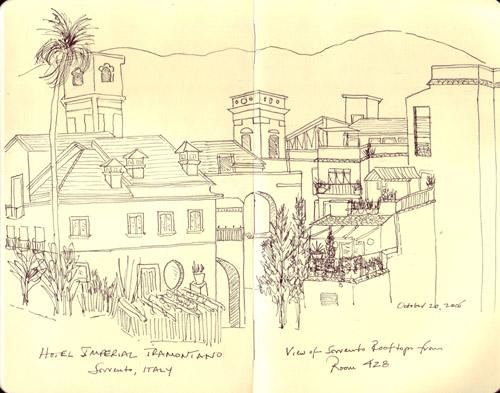 I had no idea how to correct the color on the scan of the yellowish paper in the Moleskine sketchbook. It also doesn't take watercolor well, so I went to a copier store and made A3 copies on drawing paper so I could add a watercolor wash on site, and this is the result.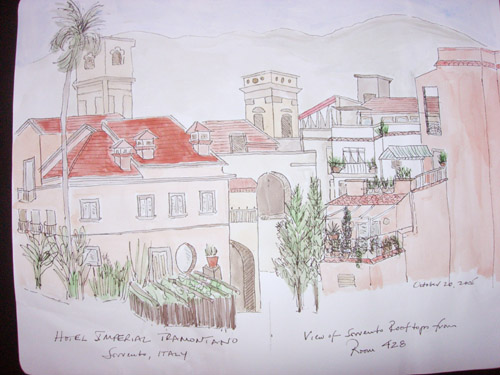 Our tour guide and one of the other members of our group spent lots of time watching me draw, and encouraging me, so I gave them each one of the unpainted A3 copies I had made.