Deliberate Practice January 2018
I love figure drawing and look for any opportunities to practice drawing hands and feet. Deliberate Practice is one way for me to do that - saving images whenever possible just to draw both, and hope that this practice will carry over to times when I'm drawing live figures from observation. This month I decided that I need to search my reference photos, clipped usually from ads in magazines, to draw some more feet.
If anyone has a good photo source for feet photographs, I'd love to get the link. Here are feet from the only two ads I had, and one drawing of two hands together - another one of my goals.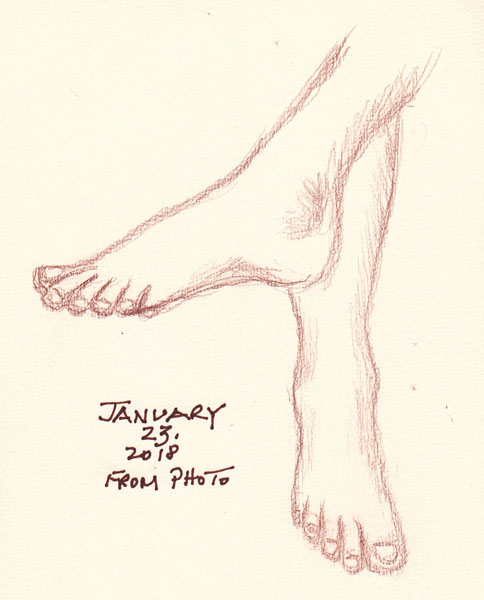 2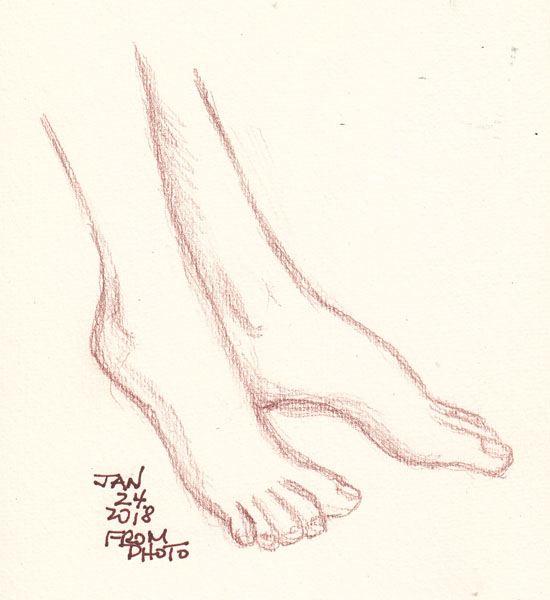 Two Hands Together - one in an ongoing series of my practice drawings - moving from single hands to two.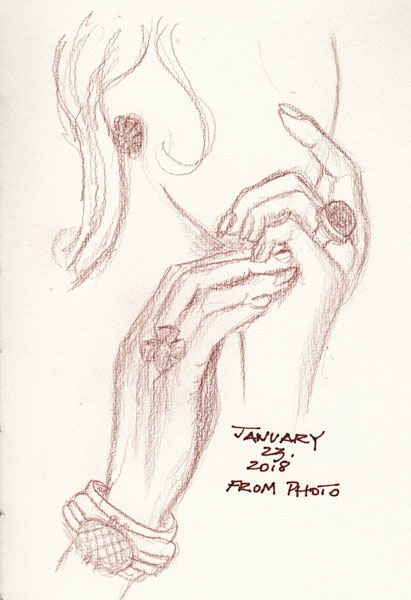 More about Deliberate Practice:
In his best-selling book "Talent is Overrated," author Geoff Colvin writes about the concept of deliberate practice and how by adhering to this principle, the practitioner can attain expertise far more rapidly than they could through repetitive methods of practice that focus on already sharpened skills. From Huffington Post The Blog 05/24/2016
Here is another link discussing the definition - and since I don't have someone critique my efforts, I may or may not be using the concept correctly. https://3starlearningexperiences.wordpress.com/2016/06/21/370/
But it works for me - VERY slow progress has been made.