Master Drawing Week 2018 in New York City
Last night Galleries participating in Master Drawing Week had openings from 4-8PM. I took my husband to one of them because I wanted to see the travel watercolors, and he hadn't ever been in any of the townhouses that we always pass on our way to the Metropolitan Museum of Art. For those in or near NYC, it is an unusual opportunity to both see wonderful art and visit galleries in some gorgeous townhouses.
Hilda May Gordon traveled the world for 7 years in the 1920s, and painted as she went. Whenever she had accumulated enough paintings for an exhibit and sale, she would visit a large city, sell her paintings, and use the proceeds to finance more travel. The exhibit was very interesting and the Gallery was welcoming.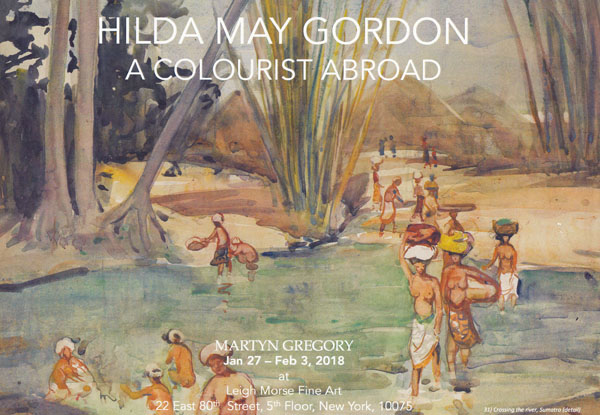 Each year they publish a book of the participating galleries on the Upper Eastside of Manhattan, and you can go to their website for the list, and a map. The booklets can then be obtained in the first gallery you visit.
http://www.masterdrawingsinnewyork.com/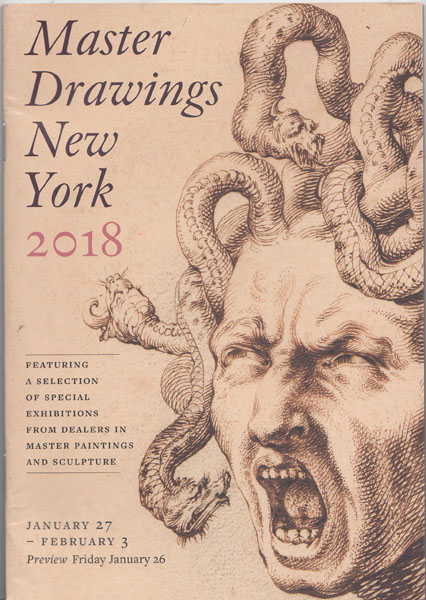 Today I went to Sothebys auction house to see the previews for their Master Drawings auction, and they had many more than most of the galleries. I loved a Goya ink drawing and sketched it in pencil. I'll add ink and paint it with ink, sometime this week, but wanted to put a photo of it here. Sothebys is open tomorrow afternoon, and 10-5 on Monday and Tuesday, as the auction takes place on Wednesday. My little Goya from the 1600s, entitled "Don't Make the Basket Too Heavy," has an auction estimate of $1,000,000-1,500,000!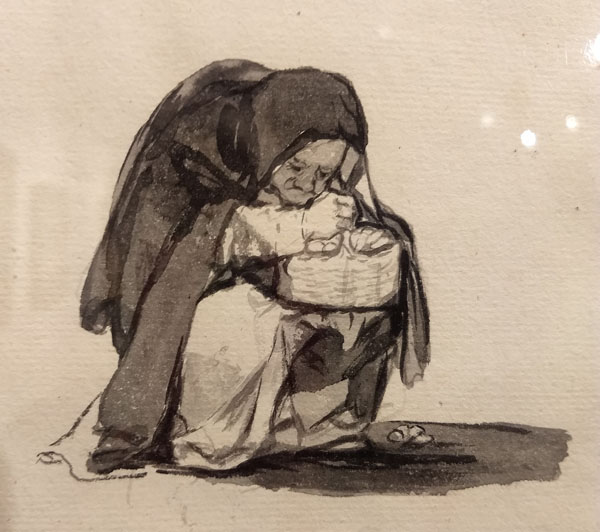 In March there is Asia Art Week, and we repeat the process to see wonderful art from a different part of the world.