Womens March 2018
My husband and I went to the NYC Womens March on Saturday along with 200,000 other people. The weather was great after our weeks of Arctic Chill, and the crowds were just as wonderful as last year. Both years I was impressed with the comraderie, and the lack of conflict People were genuinely happy to be marching. Husbands marched with wives. Parents brought their children. And everyone waited patiently in large crowds even to get on the main march route down Central Park West. After the Womens March in NYC in 2017 and the Science March in DC in 2017, I am so impressed with the number of truly creative signs, all of which express our dissatisfaction with this administration. Here are a few of the photos that I took.
Waiting for the bus to the Upper West Side. After last year's Womens March I sent it to my Grand daughter in DC, and then needed to borrow it back from her for this year.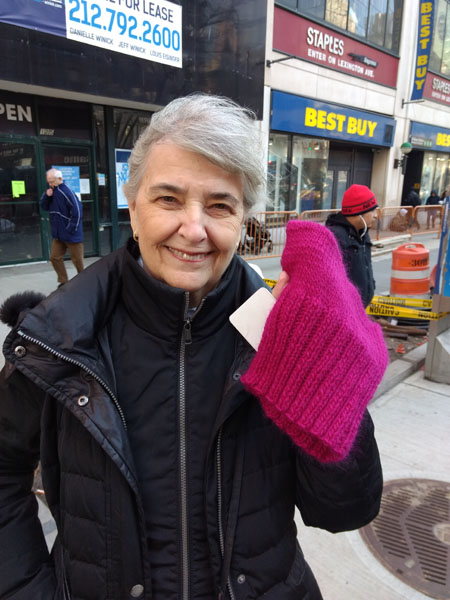 Beginning with "Women Are in Charge of Their Own Bodies," this sign says it all for me!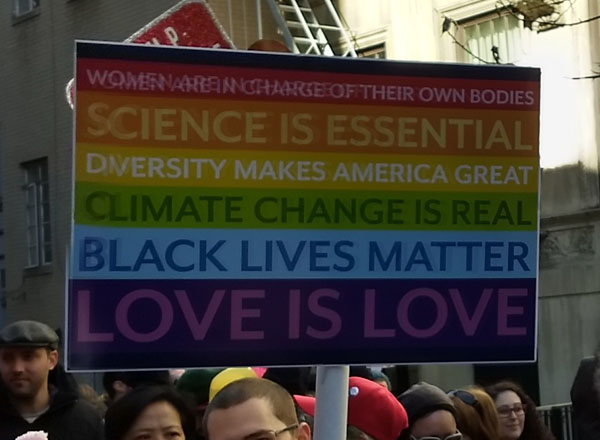 This Father marched with his little girl - and he is carrying a sign with sponsorship from the Girl Scouts.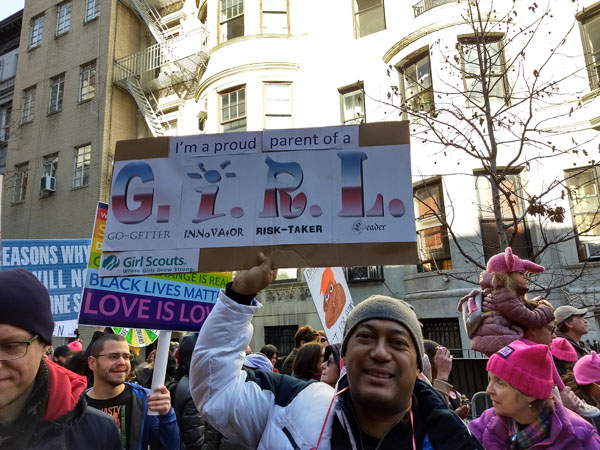 And here is his little girl.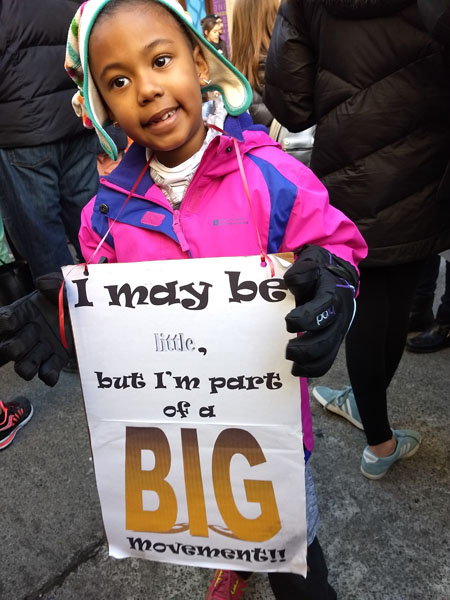 By chance I met one of my favorite friends - Robin - who is part of my 4 person Quilt Bee. Her sign of course is the Statue of Liberty.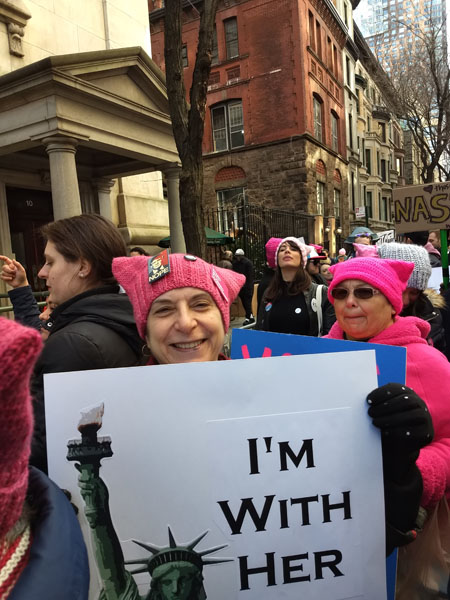 After more than an hour waiting on W68th St., we were fed into the main March route on Central Park West.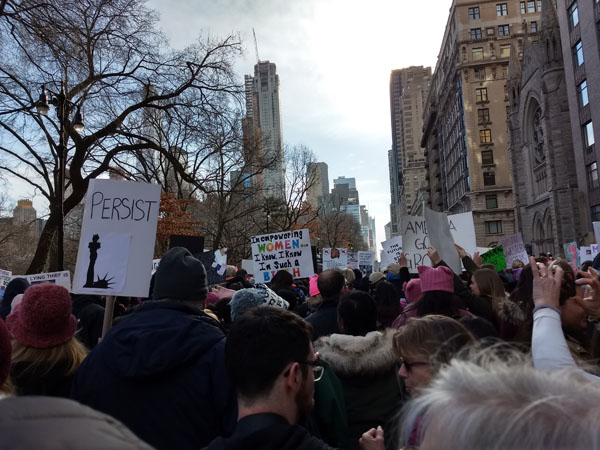 This was again an amazing experience! And I will turn out every year to make sure that the world knows that we are no longer proud of our country, and will resist and persist.
I didn't even bring my sketchbook, but on Instagram you can see some of the reportage artists' drawings. They are amazing and really capture the crowds and the moods. Here is the link: