Sketchbook Skool "Imagination" Homework for Ohn Mar Win
Helping My Imagination to Overcome Resistance: Several summers ago I decided to spend 100 days drawing from my imagination, I filled 100 pages - and had fun doing it. I used pen for all drawings and smooth copy paper bound in a book - low tech, and low stakes. My inner critic ignored me!
In order to continue periodic drawing from my imagination I bought these inexpensive sketchbooks, and use them to play. I really have a different mindset when I draw in pen on these pages - and that makes me happy.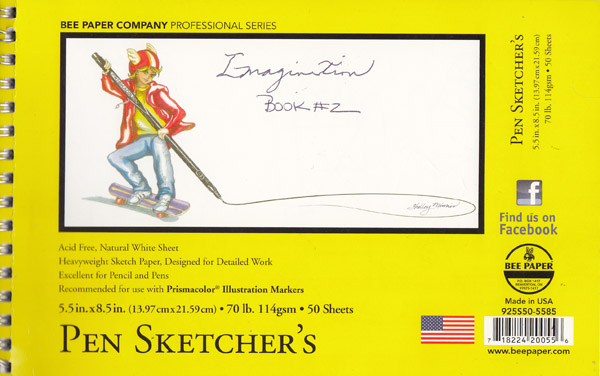 Drawing a Collection From My Imagination: Our first homework assignment from Ohn Mar was to either cover a page with a repeated design, or draw a collection. I chose the latter, and just made up shapes for glasses and bottles. When I decided to paint it, I transferred the drawing to watercolor paper using tracing paper and graphite, and then painted it.
Imagination and Play: Our second homework assignment was to play with watercolor - wet in wet - without having anything special in mind. Ohn Mar then added random white pen marks to her watercolor. I want to use my watercolor painting to make more magnetic bookmarks, so I didn't add pen.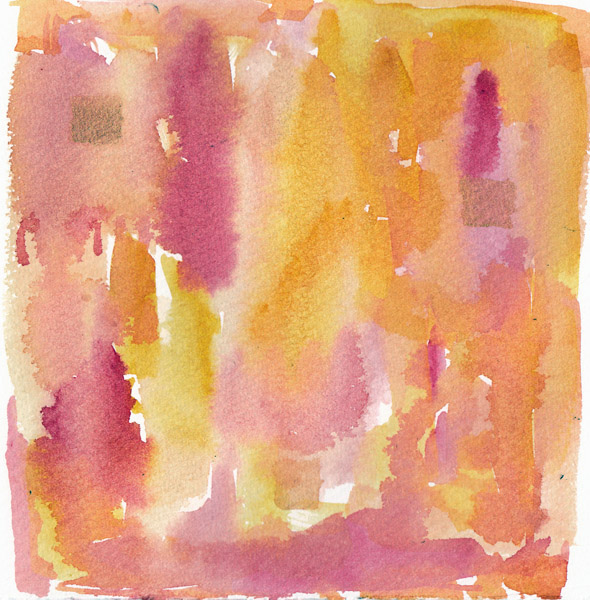 These are recent magnetic bookmarks I'm using that I made from watercolor paintings.
Here is a link to a previous blog post describing how to make them:
http://www.paperandthreads.com/2012/06/more_watercolor_magnetic_bookm_1.php