Another Month, Another Beach
We are visiting friends in Martha's Vineyard for a few days, and enjoy the contrast between the Hamptons and Vineyard beaches. It was very misty for our first beach walk, and quite beautiful.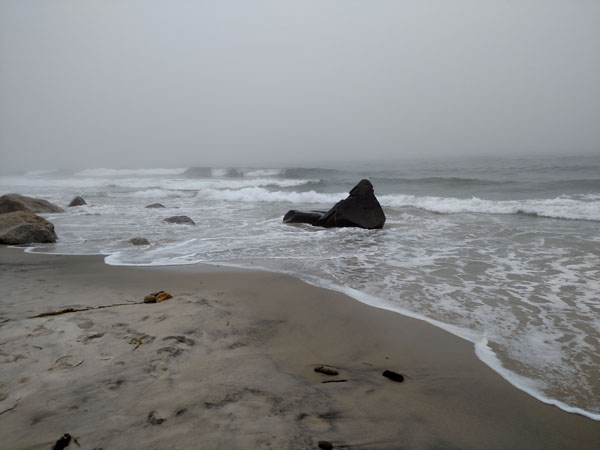 I haven't done a sketch at the airport in many years, but we had lots of time before our flight and I had a good window seat in the gate area. It is a 30 min flight from JFK airport, and when the weather is nice it is fun to watch the geography below.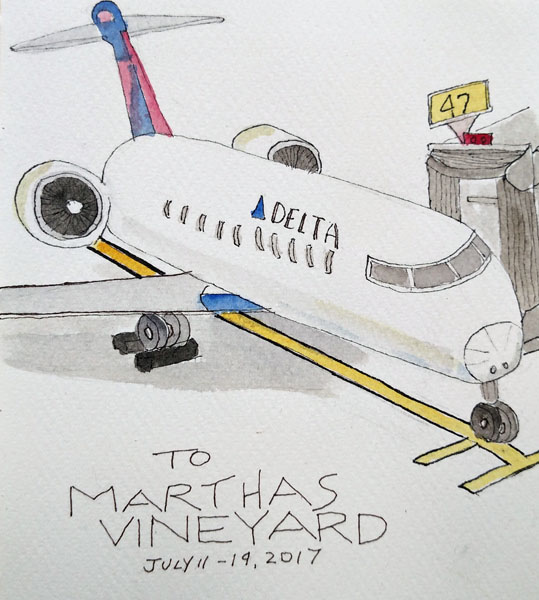 My friend is an art historian and they have amazing ethnic art in their summer home. I couldn't resist this really neat African sculpture, and wanted to see how to sketch the attached shells.