Deliberate Practice: Drawing Hands and a Foot
I like figure drawing, and when there are live models, I try to draw hands, and sometimes feet on the longer poses (10, 20 minute poses). But I need to continue to draw both hands and feet from photographs, and save photos from magazine advertisements for that purpose. I have one sketchbook devoted to these deliberate practice drawings, and these are 3 that I did so far this summer.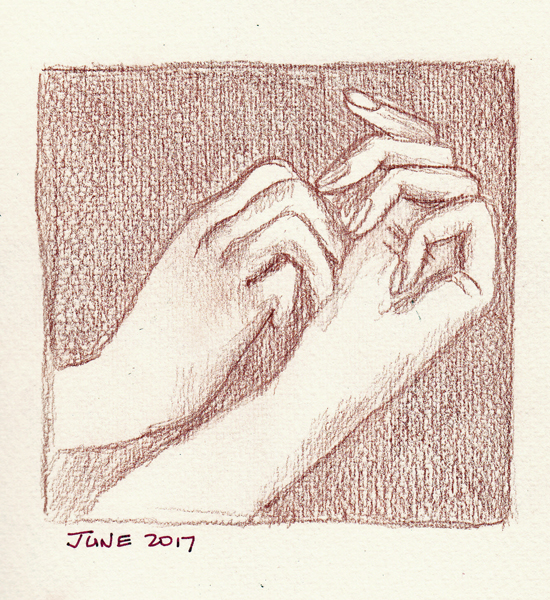 I search for photos of hands holding smart phones, and here is one with these other drawings.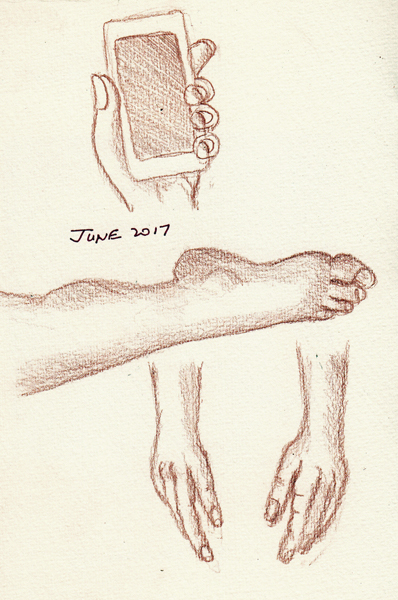 I like to draw hands in normal positions - but I liked this hand holding a hat too.
3.