Marathon Art Wednesday March 15th
In spite of our Tuesday snowstorm, both Battery Park City and Fashion Institute of Technology (FIT) sessions were open on Wednesday. I put on many layers and snow boots, and went downtown to draw. I was so happy I did.
Here are 3 of my drawings of David, our model at Battery Park City. They were all drawn with soluble graphite and then either painted with clear water or watercolor paint.
10 Minute Model Pose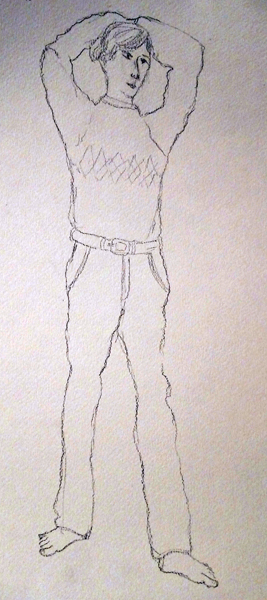 20 minute Model Pose - with watercolor painting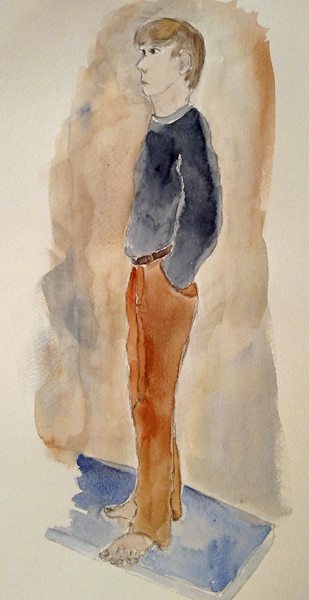 20 Minute Model Pose: Drawn with General's Sketch and Wash soluble graphite pencil and painted with clear water. I have never enjoyed drawing with charcoal, maybe because it is so messy. But I love master drawings done with charcoal. Wish I could make the leap! So for now I continue to draw with the soluble graphite pencils.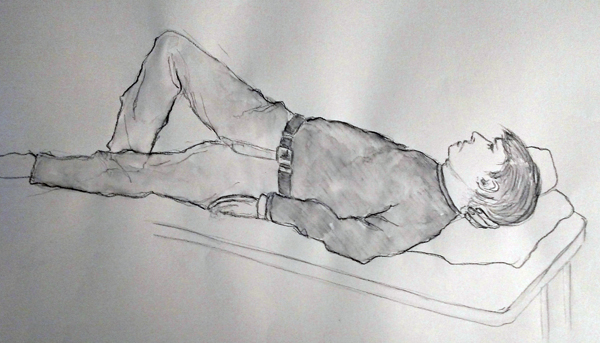 We had a model dressed in costume at my evening FIT Illustration class. We made quick drawings of her 20 minute pose and then painted her and a background during several more 20 minute poses. I am really enjoying the emphasis placed on the use of watercolor in this class and look forward to the new assignment when we arrive each week.