Weekends in Manhattan
"Art on Paper" at Pier 36 in Manhattan: Each year my husband and I visit the annual Art on Paper exhibit on Pier 36 and then walk back through the Lower Eastside to lunch in Little Italy. I never saw a Picasso blown glass piece before (not on paper I know, but with some Picasso drawings in one booth). The Gallery owner assured me that it was a piece made in collaboration with Egido Constantini, a Murano glassblower. Think of it as an upside down globe.
New York Philharmonic Young Peoples' Concert: We take grandchildren to the New York Philharmonic Young People's Concerts 4 times each year. Before the main concert, there is always a short concert for Young Composers (an NYC program in the schools) to have their work played by Philharmonic musicians, and I sat right in front of the bass player.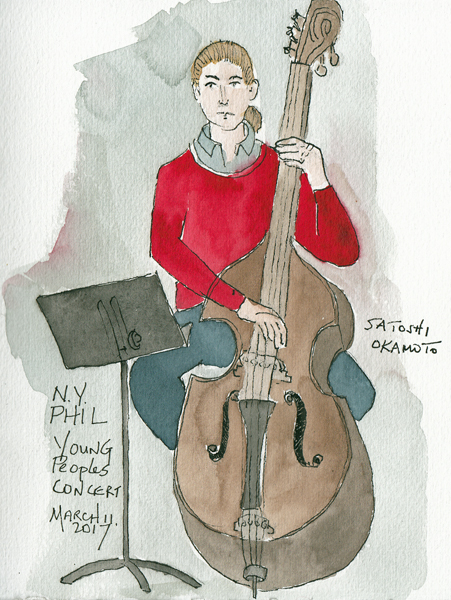 "Central Park Sketching and Art Meetup Group" Yesterday was the 10th Anniversary of the Central Park Sketching and Art Meetup Group and we had a big party at the Manhattan Ballroom - during which we put together still life arrangements, from objects brought by group members, and sketched, painted, and ate! Congratualiations Jesse Richards. You're a great Meetup leader!